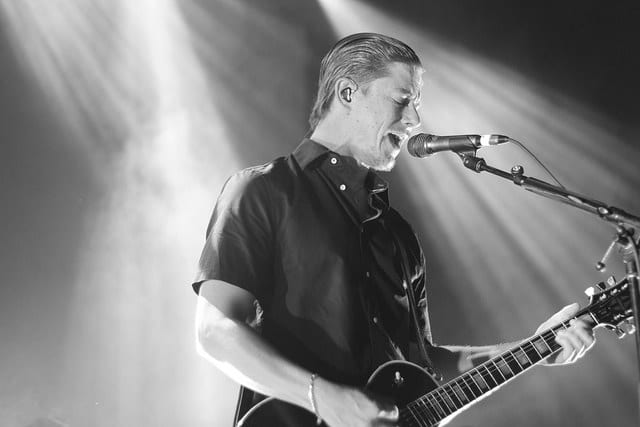 Interpol have shared a new song on YouTube titled Ancient Ways, it is taken from their upcoming El Pintor album.
Although, the ancient Egyptians may not have appreciated the new offering from the New York three piece.
The song kicks to life with the words, "ooooh, f**k the ancient ways!" and thunders along with a driving guitar sound.
El Pintor is the band's fifth studio album, the first single taken from the album was All The Rage Back Home.
The release of the new track Ancient Ways and the single All The Rage Back Home, shows that Interpol are returning to their original sound, that garnered them so much attention for their debut album Turn On The Bright Lights.
Listen to the new track below.
Interpol's new album is due to drop in September. It will be their first record without former bass player Carlos Dengler, since he departed from the band in 2010. The remaining band members are singer/guitarist Paul Banks, guitarist Daniel Kessler and drummer Sam Fogarino.
Interpol play The Olympia next year on February 10th, 11th  and 12th. Tickets from €39.05 are on sale now.
El Pintor Track Listing:
1. All the Rage Back Home
2. My Desire
3. Anywhere
4. Same Town, New Story
5. My Blue Supreme
6. Everything is Wrong
7. Breaker 1
8. Ancient Ways
9. Tidal Wave
10. Twice as Hard