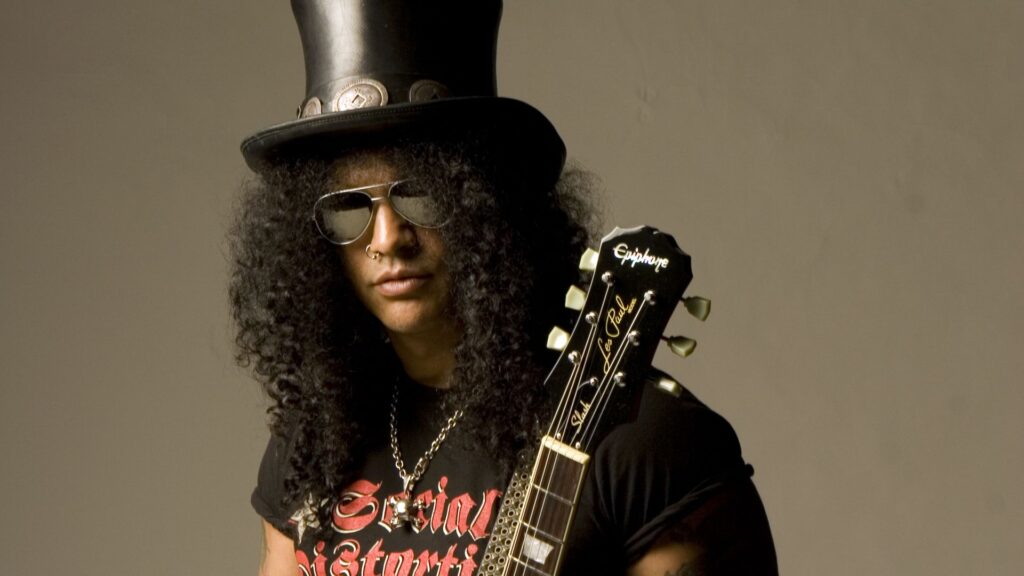 The black frizzy haired guitarist returns with his third solo album named World On Fire, due out on September 15th.
Slash is joined by Myles Kennedy from the group Alter Bridge and the Conspirators.
It is the second solo record that features Myles Kennedy and the Conspirators. The album is produced by Michael 'Elvis' Baskette.
The guitarist spoke to Loudwire about the album, "I think it's a real diverse record. I think it's got a lot of gems on it," he said. He continued speaking about what specific track he thinks will resonate with fans, "there's a song that a lot of people who have heard the record really like that surprised me called The Dissident," he said.
Slash described what the appeal of The Dissident might be, "it's one of those songs that's politically orientated lyrically. It's got a different feel and for some reason, people are calling it really catchy. So that's interesting, we'll see what happens with that," he told Loudwire.
The guitarist went on to add, "World on Fire was also recorded live in the studio but there's overdubs and harmonies — I just wanted to make a more produced record."
Slash has unveiled a raunchy new video for his latest single 'World On Fire', the title track from his upcoming album.
Warning the video features a lady in different 'situations'.
Slash is currently touring with Aerosmith and will kick off his European tour at the o2 in Dublin on November 10th, unfortunately he wont be accompanied by Aerosmith.