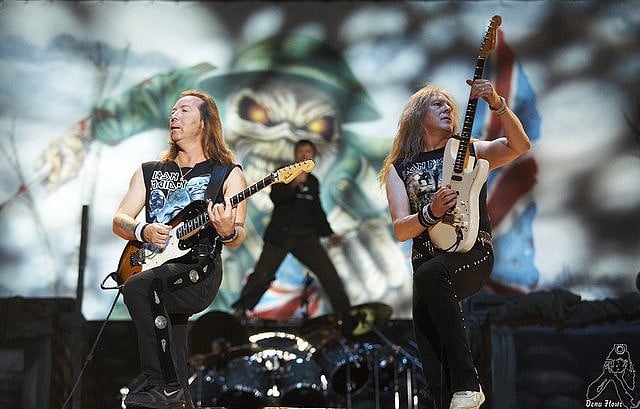 Iron Maiden have released a new trailer for their upcoming video game. They released a trailer for their game Legacy Of The Beast.
Yesterday the band released a cinematic trailer for the forthcoming video game, although no official release date has been released to accompany the video. What we do know however is that it will be released on Android and iOS.
The hero of the game is Iron Maiden's long time mascot Eddie who takes battle with the devil, depicting Iron Maiden artwork of 1982's classic hit, 'Run to The Hills'.
The game is being developed by Vancouver-based Roadhouse Interactive. They have been working with Maiden's management firm Phantom Music Management and have been given access to the band's back catalogue.
Speaking about the game, Roadhouse CEO James Hursthouse said "As a lifelong fan, I have always thought that Maiden's music, lyrics and cast of characters would provide the perfect basis for a deep RPG experience."
Apart from the game, Iron Maiden recently kicked off their Book of Souls tour with a show in Fort Lauderdale, Florida on February 25th. The band's next show sees them play in Mexico later on today.
You can check out the trailer for the new Iron Maiden game Legacy of the Beast down below.
Photo Credit: Dena Flows