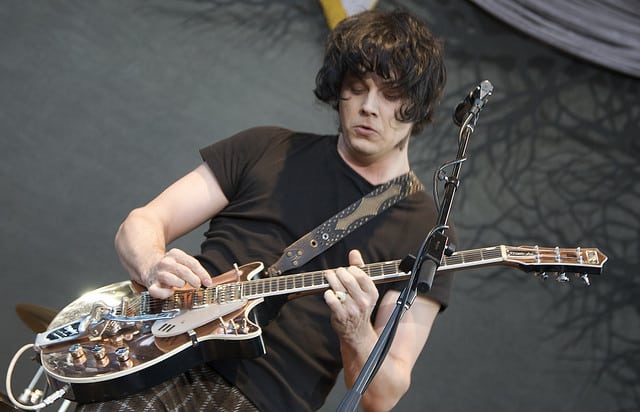 We all know that Jack White is a beast on guitar but you might not have known that he is also a top quality drummer. In a new video Jack White shows how he developed his drumming style with The Dead Weather.
The videos is part of a supposed series of videos highlighting each members instrumental set up and technique for one of their songs. The first in the series is of course Jack White as he goes into great detail about the custom drum kit he uses for The Dead Weather.
As he described in the video it's a very untraditional set up for a drummer with a lot of elements that you wouldn't usually see a drummer have. The kit itself is a custom Ludwig kit that Jack White designed himself and contains three separate snares as well as number of different floor toms.
The video also featured Dead Weather singer Alison Mosshart as she stands in front of White as he goes through his set-up. Jack White then proceeds to play the drum beat for The Dead Weather song 'Hang You From The Heaven'.
You can watch The Dead Weather play the song down below with an alternate drum pattern than the original.
Photo Credit: C.C. Chapman