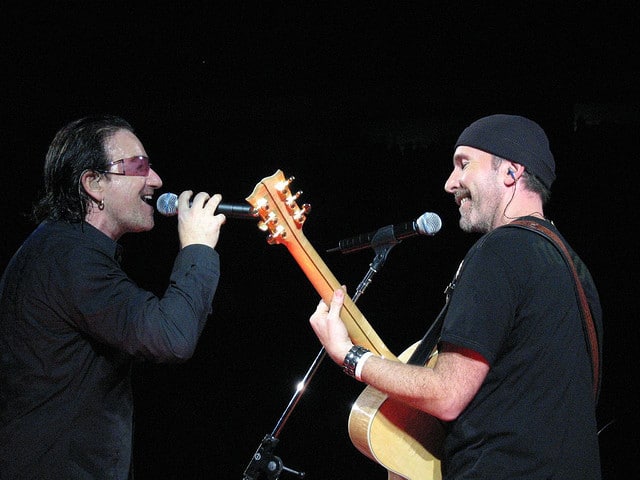 U2 have recently announced that they will be donating €2 million to the national music education programme. The money from U2's shows in Dublin & Belfast in November will go to the music education scheme.
The estimated earnings from the Irish shows will be around the €2 million mark with the proceeds going to Music Generation; which provides high quality subsidized music tuition to some 26,000 children and young people.
The initiative was originally set up with €5 million in funding from U2's Croke Park shows in 2009, along with a further €2 million raised by The Ireland Funds.
Music Generation is managed by Music Education Partnerships (MEP's). The programme is currently in Carlow, Clare, Cork City, Laois, Louth, Limerick City, Mayo, Offaly/Westmeath, Sligo, South Dublin and Wicklow.
The further €2 million from their Innocence + Experience tour will go a long way to further expanding and maintaining the programme which provides all important music tuition.
U2 recently confirmed that they will be playing Irish shows this year, after speculation that their show wouldn't fit in Irish venues. The confirmed Irish dates are as follows Belfast on November 18th & 19th with the Dublin dates being November 23,24,27 & the 28th.
Photo Credit: Phil Romans