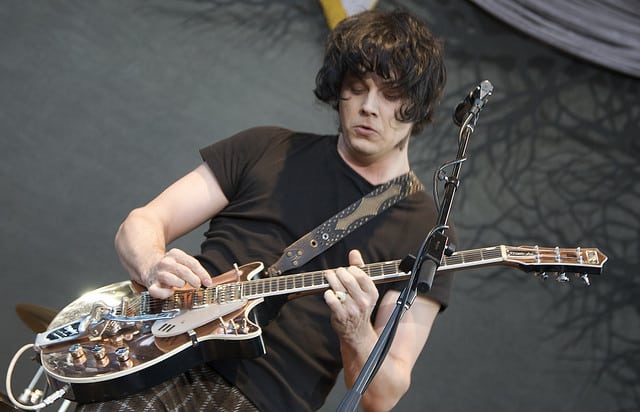 A new track has been released featuring Jack White before he played in the The White Stripes. The track is from his band Two Star Tabernacle, which is just one of the band's he was in before The White Stripes.
The previously unheard track "Itchy" premiered on Rolling Stone yesterday and is part of the upcoming Vault series from Jack White's record label Third Man Records.
The series will includes live performances from three of his pre-White Stripe bands. This will include live recordings from his time with Two Star Tabernacle, The Go and finally with Jack White and the Bricks.
The live recording with Two Star Tabernacles sees the band playing "Itchy" at Detroit's Gold Dollar. Even though the band do have their own unique sound, you can certainly hear elements of The White Stripes in the performance.
Two Star Tabernacle's January 16th, 1998, set also features early versions of the White Stripes tracks "Hotel Yorba" and "Now Mary," which both appeared on the band's third album White Blood Cells.
The 27th Vault package set also includes a November 25th, 1998, performance by the Go, who would release their debut LP, Watcha Doin', in 1999 via Sub Pop; and a September 16th, 1999, concert by Jack White and the Bricks.
You can listen to the performance of "Itchy" by Two Star Tabernacle down below.
Photo Credit: C.C. Chapman