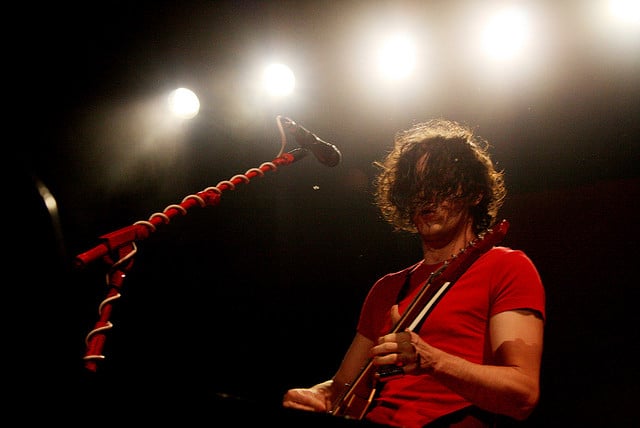 The former White Stripes singer's record label Third Man Records, is to open a publishing division.
The new publishing arm of Third Man Records will launch its first book named 'Language Lessons, Volume I,' a 321-page hardbound book, co-edited by punk blues singer Chet Weise and Third Man Records co-founder Ben Swank.
'Language Lessons, Volume I' will feature contemporary poetry from more than 20 award-winning poets and authors. The book is available for preorder now and will be in stores on Aug 5th.
Poets and authors contributing to the new book include, Dale Ray Philips, a pulitzer nominee in fiction, C.D. Wright, a national book award finalist and national book crtics circle winner in poety and Adrien Matejka, a national book award and pulitzer prize finalist in poetry and many writers who have never been published.
Language Lessions will also contain five pieces of framable poems by C.D. Wright, Frank Stanford, Brian Barker, and Chet Weise, with original artwork by Big Boys guitarist Tim Kerr and Hate illustrator Jim Blanchard. See Blachard's illustration of Bob Dylan below.
There's also two vinyl LPs of psychedelic-rock, poetry and blues from artists including finger-picking Nashville guitarist William Tyler, saxophone and clarinet player Ken Vandermark and poet Sampson Starkweather.
Jack White is on tour in the States, he was recently joined on stage by Beck in New York. The former White Stripes frontman played his guitar for Beck's most famous anthem 'Loser'. Check out the video below.