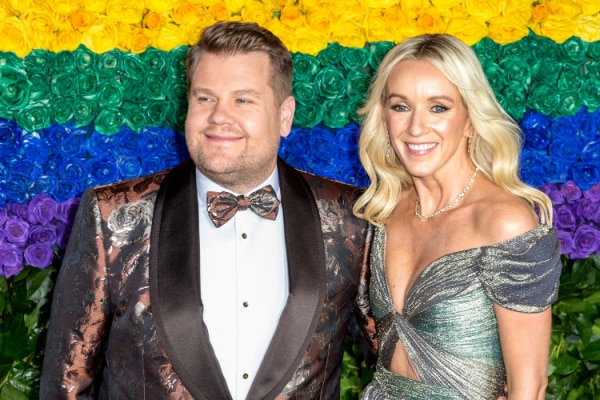 James Corden has insisted that he "did nothing wrong" amid criticism over his recent behaviour at a French restaurant in New York.
It had been alleged that the host of the US' Late Late Show had "apologised profusely", after becoming "extremely nasty" to staff at the eaterie after they made some mistakes of his meal order.
Corden Apology
The owner Keith McNally had claimed that he had barred Corden from the premises following his behaviour, but later evoked the ban following this alleged apology.
A post had read, "Mr Corden's wife ordered an egg yolk omelette with gruyere cheese and salad. A few minutes after they received the food, James called their server, M.K. and told her there was a little bit of egg white mixed with the egg yolk". 
McNally also added that Corden "began yelling like crazy at the server: 'You can't do your job! You can't do your job! Maybe I should go into the kitchen and cook the omelette myself!'". 
McNally later claimed that he received a phone call from Corden, apologising for his actions.
"James Corden just called me and apologised profusely. Having f***** up myself more than most people, I strongly believe in second chances", he said.
"I haven't done anything wrong"
However following this, James Corden has broken his silence regarding the row, denying any wrongdoing on his part.
"I haven't done anything wrong, on any level. So why would I ever cancel this? I was there. I get it", Corden told the New York Times.
He continued, "I feel so zen about the whole thing. Because I think it's so silly. I just think it's beneath all of us. It's beneath you. It's certainly beneath your publication".
Corden was also quizzed if he was aware of any online debates about the alleged dialogue between himself and Mr McNally.
"I haven't really read anything. It's strange. It's strange when you were there", Corden replied. "I think I'm probably going to have to talk about it on Monday's show. My feeling, often, is, never explain, never complain. But I'll probably have to talk about it". 
He also stated that "it feels like such a silly thing to talk about". 
"Should we not all be a little grown-up about this? I promise you, ask around this restaurant. They don't know about this. Maybe 15 per cent of people", he added.
"I've been here, been walking around New York, not one person's come up to me. We're dealing in two worlds here".