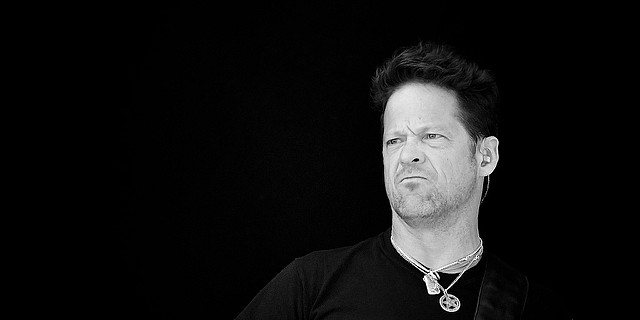 Jason Newsted has hinted that he is currently in talks with the band about a possible collaboration.
During an appearance on SiriusXM radio show "Eddie Truck Live", after being asked if he had heard the track, the former Metallica bassist said "I can't believe how wicked it is. I heard it a couple of times. Somebody played it for me in a car, and I brought it home and listened to it a little bit. I like its nature. I like its teeth, man. It's great."
Newsted left the band in 2001, which contributed to their near collapse. He was inducted into the Rock And Roll Hall Of Fame in 2001, along with Metallica band members James Hetfield, Kirk Hammett and Robert Trujillo, who replaced Newsted in the band.
Newsted's latest project is a pair of acoustic groups, including Chophouse Band.
On being asked if he is still in contact with Metallica, Newsted responded "I've got a call with Lars coming up on Thursday here. I've been talking to him every couple of weeks. As they're coming out with their new record, there's a lot of stuff going on within the underpinnings of it all, or whatever you wanna call it, so we always are in touch. And now we've actually been doing voice-to-voice, which is nice, and I'm hoping to be able to get person-to-person before long. But they do have quite a bit to do here with this new record. So I'm excited for 'em, man. I'm proud of 'em."
Photo Cred: geinography