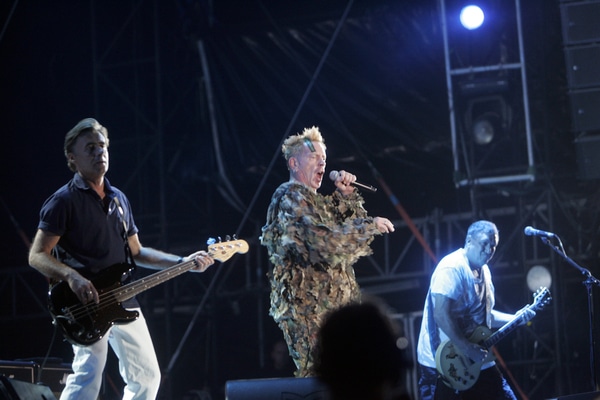 John Lydon has distanced himself from the recently announced Sex Pistols compilation album, 'The Original Recordings'.
The punk rock band announced the release of this compilation album, which will arrive via UMG on May 27. This new release will contain 20 of the Pistols' biggest hits from their era of 1976-78.
They confirmed that the release would coincide with the band's highly anticipated Disney+ series, Pistol, directed by Danny Boyle. This series will arrive on May 31, four days after 'The Original Recordings'. 
For the first time in over 20 years, 20 of the Sex Pistols recordings from 1976 to 1978 are collected together in a brand new album, titled 'The Original Recordings'. Pre-order yours now at the link below, for release on May 27th! https://t.co/DdQWQVH7v8 pic.twitter.com/gqT26rcj4x

— Sex Pistols Official (@sexpistols) March 30, 2022
"does not endorse or support it"
Following this announcement, a statement was made via John Lydon's Facebook page. This made his feelings on the album clear.
"Universal Music Group have announced the release of a new Sex Pistols compilation entitled 'The Original Recordings'", the statement read.
"For the avoidance of any doubt, John Lydon has not approved this compilation and does not endorse or support it. He has not approved the artwork or tracklisting".
"He and his team were not involved in producing this compilation and consider it substandard compared to previous Universal releases since 2012″. 
John Lydon has been outspoken in his opposition to the series. Last April, the former Pistols singer had also branded the series a "disgrace". 
He also claimed that the production took place without his consent. He also considered taking the film makers to court.
"I think that's the most disrespectful s**t I've ever had to endure. I mean, they went to the point to hire an actor to play me but what's the actor working on? Certainly not my character. It can't go anywhere else (but court)", he said.
Lydon continued, "Sorry, you think you can do this, like walk all over me – it isn't going to happen. Not without a huge, enormous f*****g fight. I'm Johnny, you know, and when you interfere with my business you're going to get the bitter end of my business as a result". 
"It's a disgrace", he added.
Lydon also lost a legal battle to stop the Danny Boyle biopic from using Sex Pistols' music. Find out more on that here.
"furious, raging storm"
An official synopsis for this series reads, "The furious, raging storm at the centre of this revolution are the Sex Pistols – and at the centre of this series is Sex Pistols' founding member and guitarist, Steve Jones". 
"Jones' hilarious, emotional and at times heart-breaking journey guides us through a kaleidoscopic telling of three of the most epic, chaotic and mucus-spattered years in the history of music".
"Based on Jones' memoir Lonely Boy: Tales from a Sex Pistol, this is the story of a band of spotty, noisy, working-class kids with 'no future', who shook the boring, corrupt Establishment to its core, threatened to bring down the government and changed music and culture forever".