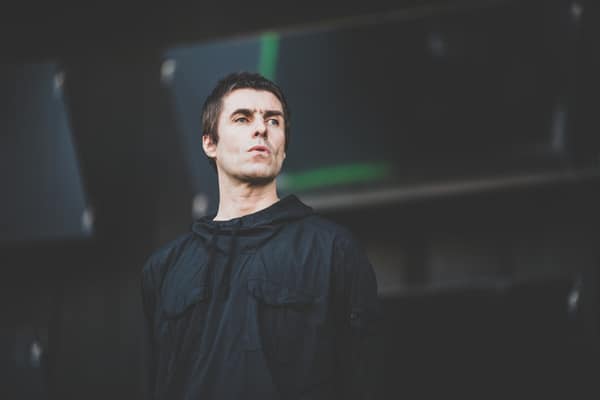 Liam Gallagher has shared his latest single, 'Cmon You Know'.
This is the title track for the former Oasis singer's latest studio album which arrives on May 27.
Cmon You Know is the singer's third studio album, following up Why Me Why Not and As You Were.
Liam Gallagher had previously shared a teaser clip for this track earlier this week.
"C'mon You know. Friday", he wrote via Instagram. He also added a 20 second video, with a painted graphic of the song's name.
Cmon You Know
And now, Gallagher's new single Cmon You Know has been released, with the singer heard singing the lyrics.
"C'mon, you know it's gonna be alright/ And we're gonna dance all night/ C'mon on you know/ Get up, stand up if you feel alive/ I only wanna see you smile/ C'mon on you know". 
Later, Gallagher also calls on the listener to "start living" and "show love". The track also introduces gospel backing vocals, experimental elements and synthesisers, as it builds to a stomping finale.
Check it out below.
https://open.spotify.com/track/4CIaIYNHQctNmIpo9YFv0a?go=1&sp_cid=5e766bf9df37e0c68ed546ef94933b33&utm_source=embed_player_m&utm_medium=desktop&nd=1
Everything's Electric – Liam Gallagher 
Liam Gallagher's album which arrives next month, also includes the single 'Everything's Electric'. 
Everything's Electric was also co-written by Foo Fighters frontman Dave Grohl. Grohl also spoke of his admiration for Gallagher, calling him "one of the last remaining rockstars".
Grohl spoke about how the collaboration with Gallagher came about.
He said, "It's like putting a fucking quarter in a juke box and just turning it up with that guy. It's f*****g great. Obviously, he's an amazing singer and he's a f*****g rock star. He is one of the few last remaining rock stars". 
"He was making a song ['Everything's Electric'] with the producer Greg Kurstin and they needed a beat which I think was described as something 'Sabotage'-esque [Beastie Boys] and so I fucking served it up", he added.
"I served up the beats. And the f*****g single turned out great. I love that song I honestly do. I was dancing to it the other night". 
More on this from Nova here.