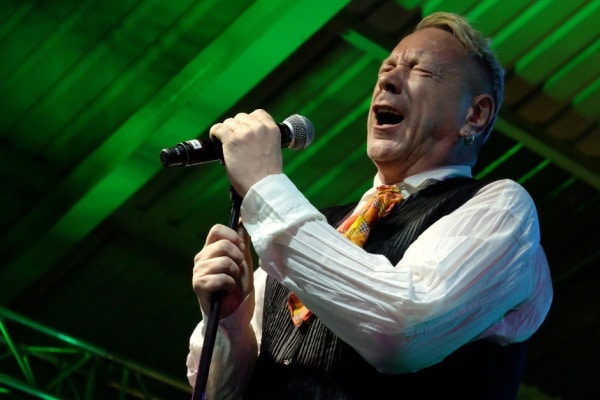 Would you like to listen to the article instead of reading it?
John Lydon has revealed that he has filed a complaint to the police against a stalker who claims to be his daughter.
Lydon confirmed this, while promoting his latest album with his band Public Image Ltd, 'End of World'.
The band's album which arrives next week, will be supported with a UK Tour in September. Check out the dates here.
Lydon Blasts Stalker's "the uncaring selfishness"
Lydon spoke about his stalker, when explaining the meaning behind the band's fifth track from their album, 'Walls'.
"We all need barriers," Lydon replied. "We need some degree of separation from others, if only just for a sense of security".
He continued, "At the moment I'm struggling with a stalker who is letting herself in my yard at night, running around claiming that she's my daughter".
"And she's in her 50s. It's the uncaring selfishness of it that is really upsetting. I've had stalkers in the past but this one is becoming just too irrational, and has potential for something much more serious, so I've had to report it", the former Sex Pistols frontman added.
"I don't like to get people into trouble but it's causing me stress. It's making me a bag of nerves".
Elsewhere, Lydon also weighed on the debate regarding the origins of the punk rock genre, specifically if New York or England can call themselves its rightful birthplace.
"There's all this nonsense about how punk rock came from New York, it's all f****** b******s", insisted Lydon. "I came from a very strong culture, one that didn't need America to teach us how to be punks".
"The American punk scene was a bunch of twats in tight trousers, reading Rimbaud poetry from the depths of New York. We didn't need America. We had exciting things in our youth that had nothing to do with America. Punk was coming out of glam. Slade, Sweet, T Rex, Bowie, Showaddywaddy, Mud".
Public Image Ltd's new album 'End of World', will arrive on August 11, with the UK Tour running across September .
Only 7 days until End of World!
Released next Friday, August 11th. Vinyl, CD & digital. The 45rpm 2xLP is available in black or white vinyl, along with neon green exclusive to PiL Official via Cargo Records. https://t.co/x820Fnm1Mx pic.twitter.com/FuiGC17GjG

— Public Image Ltd (@pilofficial) August 4, 2023