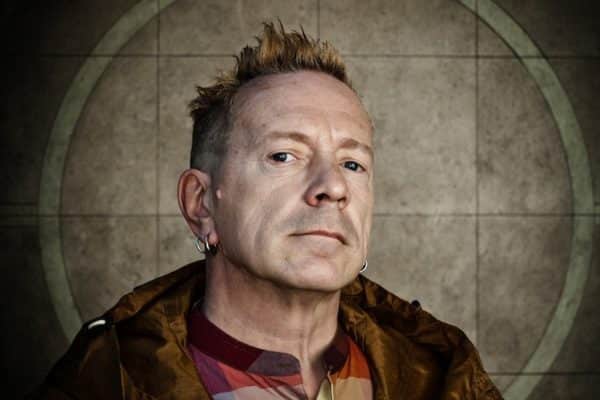 Former Sex Pistols frontman John Lydon was reportedly snubbed from Danny Boyle's upcoming biopic on the band for being "too difficult to work with".
The Pistols' former Muse Jordan Mooney claimed that Lydon was not included the biopic's development due to his attitude.
Last month, Lydon had criticised the biopic on the Pistols and threatened to take legal action against it. He called it "the most disrespectful s**t I've ever had to endure". He also branded it a "disgrace". 
Having also claimed that he was not even consulted by Danny Boyle about the show's production. Lydon also added,  "I mean, they went to the point to hire an actor to play me but what's the actor working on? Certainly not my character. It can't go anywhere else (but court)". More on that story here.
In the same interview, Lydon hit out at the "Woke" culture, branding them "spoilt snowflakes" with "s**t for brains".
"He would just be a saboteur"– Mooney on Lydon
Now Jordan Mooney has said that John Lydon aka Johnny Rotten was omitted from the biopic's development as he would "argue for the sake of arguing".
"He would just be a saboteur and he wouldn't bring much to the table", Mooney told the Irish Sun. "John argues for the sake of arguing. He's a difficult person and I can't say that part of him has changed at all". 
"As he's got older, he's only got more difficult – he's contrary… John has got a few issues about his importance in the world so him not being involved is the best thing that can happen", she added.
"John picks and chooses when he wants to be a punk. If it suits him one day, he will be Johnny Rotten and otherwise he is John Lydon". 
The biopic began filming last month, although no official release date has been confirmed. John Lydon is to be portrayed by Anson Boon.
The cast for this film were seen outside Buckingham Palace recently. They were recreating one of the most famous moments in music history when the Sex Pistols held a press ceremony at Buckingham Palace, where they publicly signed from A&M Records.
In one of the shots, Anson Boon who plays John Lydon in the biopic can be seen giving the two finger hand gesture. Sid Vicious is played by Louis Partidge, Malcolm McClaren (Band's manager) is played by Thomas-Brodie-Sangster (Love Actually) and Toby Wallace portrays Steve Jones.
"A nasty piece of work"
After the Sun's story about Lydon's omission from the biopic circulated, glamour model Katie Price who was a contestent on "I'm a Celebrity" with Lydon in 2004, shared the piece online calling him a "nasty piece of work".
"He is a nasty piece of work I witnessed it in the jungle", Katie Price aka Jordan wrote.
John was known for his rants on the series. He and Price rowed after she used drinking water to wash her hair.
These rants included saying this to the Bush Telegraph, "The woman's f***ing talentless. P*** off it doesn't do anything. And when it does it nags all the way through it. Come on".