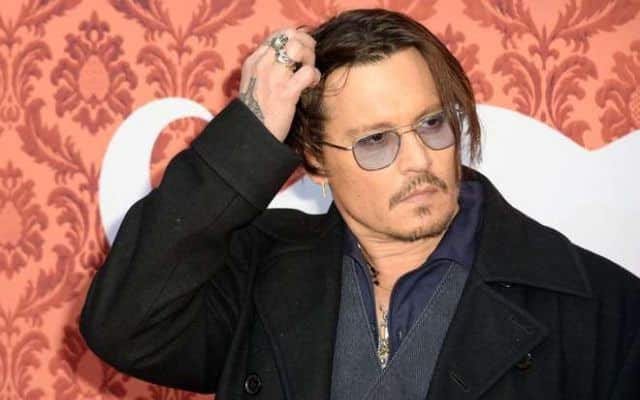 This one is a bit of a head-scratcher from actor Johnny Depp, he claims that he finds it "sickening" when actors try and branch out into a musical career.
It's certainly a perplexing statement, as music fans know, Mr. Depp is quite a fan of playing guitar on stage with full-time musicians.
The Pirates of the Caribbean star made the comments during a press conference at the premiere of his new film Mortdecai.
Sydney Morning Herald reports Depp said: "That whole idea for me is a sickening thing, it's always just made me sick."
The actor recently released a three-track EP called No Shadow, with singer-songwriter Ryan Adams. The songs were recorded at the singer's own LA recording studio, with Johnny playing guitar on the tracks 'No Shadow' and 'It's In My Head'.
If you're looking forward to seeing The Johnny Depp Experience in the future you might be waiting a while.
"I've been very lucky to play on friends' records and it's still going. Music is still part of my life. But you won't be hearing The Johnny Depp Band. That won't ever exist."
"The luxury now is, anybody with a certain amount of of success, if you have a musical being, you can go out and start a band and capitalize on your work in other areas," Depp said. "But I hate the idea, 'Come see me play the guitar because you've seen me in 12 movies.' It shouldn't be [that way]. You want the people who are listening to the music to only be interested in the music."
Depp has been spotted on stage playing guitar and rubbing shoulders with several musicians over the past few years. Aerosmith, Alice Cooper, and Marilyn Manson have all played live gigs with the Hollywood actor.
While Adams was touring in England, Jack Sparrow turned up at a concert in London to play Danzig's 'Mother'.