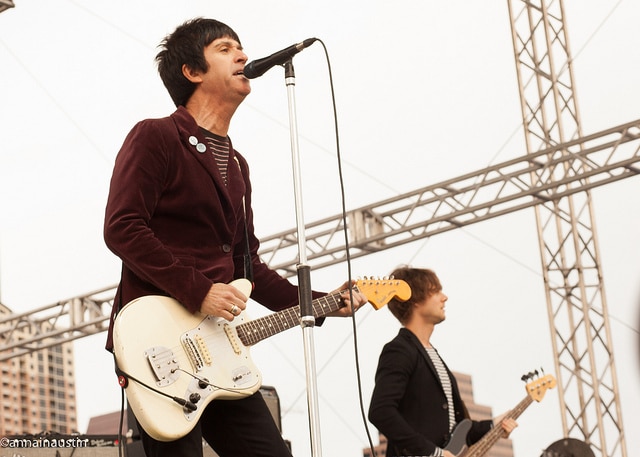 Johnny Marr has released a new video for the single 'Easy Money', taken from his solo album Playland.
The video shows Marr and his band playing to a nearly empty bingo-hall type pub, wandering down corridors of fruit machines and gambling in casinos.
It is directed by David Barnes, who previously directed Marr's Upstarts video and New Town Velocity music video in 2013.
The whole video has a very grubby feel, with a backdrop of an empty ghost-town barely clinging to life. The former Smiths man even poses next to a camera shot featuring photos of David Cameron and Margaret Thatcher.
Speaking to Pitchfork, Marr said the video is "a 'high times in low rent England' kind of thing" whereas the song "'Easy Money' is more of a 'low times in high rent England' kind of thing."
Watch the video below.
Speaking about the song to Rolling Stone, Marr said, "I like the idea of sneaking a serious concern into the mainstream, disguised as a big pop tune… Money is a preoccupation of everybody, and it took me quite a long time to write something that appeared to be simple. If you were to ask anybody in the City what they're after, essentially the root of it is money. It's the age-old thing of people thinking that it will make us happy."
Playland is due out on October 7th.