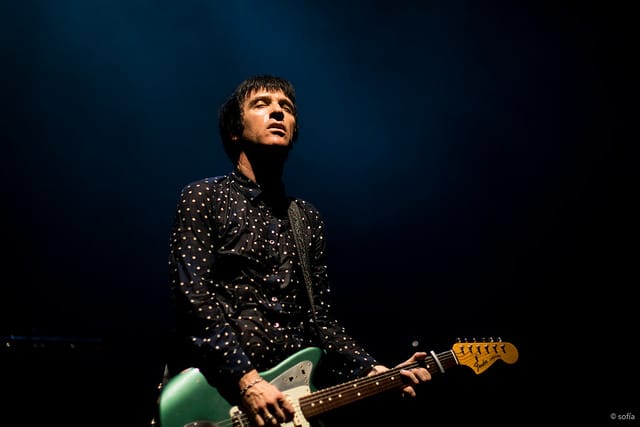 Former Smiths guitarist Johnny Marr has recently stated that he wants to "take a break" from music. Marr released two solo albums in the space of two years with The Messanger and Playland coming out respectively in 2013 and 2014.
Known as a workaholic, Marr has announced that he will be taking a break from music to work on his new autobiography. Beside's Johnny Marr's solo material, in recent years he was worked with the likes of The Cribs and Modest Mouse too name a few.
Marr spoke about work on his new book saying "I always knew it was going to be a matter of downing tools to get the book done," adding that "You can't write a book backstage with soundcheck going on."
Johnny Marr vowed that the book "won't be straightforward", Marr says his approach is to "write the way I talk". Marr then stated that "The important thing is that the people who like what I do still like me the same once they know everything," then added "I take writing seriously, but I also want it to be entertaining, because I don't want to be too self-important or pompous."
This type of approach from Marr seems to be in contrast to his former bandmates' book. Morrissey's autobiography was seen as being quite defensive, often having to explain his actions to the reader.
Photo Credit: Sofia