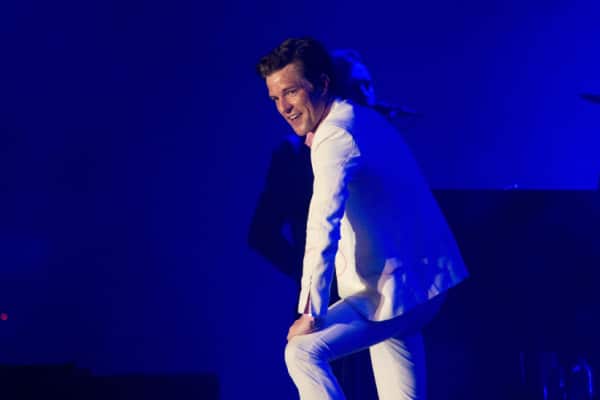 Would you like to listen to the article instead of reading it?
Brandon Flowers has pulled the plug on the Killers' new album.
The singer made this decision to scrap the songs that himself and drummer Ronnie Vannucci Jr had been recording in the studio, as he realised that he did not want to release another album of stadium rock songs.
These studio recordings saw Flowers and Vannucci Jr, work with producers Shawn Everett, and Stuart Price.
This comes after the Killers had released new single 'You're Side Of Town' last week. They had teased a big announcement last week.
"This isn't the kind of record"
Speaking in a recent interview, Brandon Flowers explained his reasons for scrapping the band's latest project.
"Halfway through recording I realised, 'I can't do this.' This isn't the kind of record… I don't think you'll see us making this type of music any more", he said.
Flowers also revealed that the band have plans to veer away from the sound from their 2004 'Hot Fuss' album, which put them on the map of rock music.
The album included hits such as 'Mr Brightside', 'Smile Like You Mean It', and 'Somebody Told Me'.
On the album, Flowers said, "I'm as proud of 'Hot Fuss' as you can be for something you did when you were 20, but I'm not 20. So I'm thinking about the next phase of my life".
"It is a conflict. It is just, well, at what point do I make that change? Who in the band wants to do that too? No matter what, there will always be people who look at me and just think of Somebody Told Me. And I get that. But I'm interested in evolving".
Last week, The Killers were mentioned as the bookies' favourites to headline next year's Super Bowl Half Time Show, which takes place in their hometown of Las Vegas. More on this here.