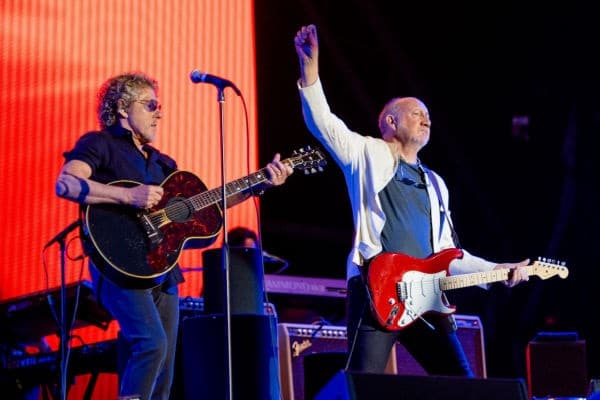 Would you like to listen to the article instead of reading it?
Roger Daltrey and Pete Townshend from The Who planted trees on the Royal Sandringham Estate, marking their first Live Heritage Concert.
The pair performed at the estate, supporting Heritage Live's sustainability initiative, which looks to host more sustainable outdoor events on a large scale, by planting trees in the Royal Gardens.
Heritage Live aims to reduce the impact that the concerts have on the environment.
Daltrey and Townshend also performed at a private country retreat of King Charles and Queen Camilla, sharing a set of their classic tracks, including 'Pinball Wizard', 'I Can't Explain', and 'My Generation'.
Daltrey & Townshend "very pleased"
Tree planting is also just one initiative organised by Heritage Live, along with reducing dependence on single use plastic, and analysing every aspect of the events.
Heritage Live also aims to be a focal point for sustainable information, and ongoing action.
"I was very pleased to be asked by Heritage Live to plant this tree at Sandringham. I am thrilled that the Laurel Oak has been planted adjacent to the oldest tree in Sandringham Gardens, a 700 year old Veteran Oak", said Roger Daltrey.
Pete Townshend also added, "Planting this tree is a great way of acknowledging Heritage Live's sustainability initiative. I hope this Tilia 'Winter Orange' has a happy life in Sandringham Gardens".
The Who's performance at the Sandringham Estate was also one of many shows, held in the Royal Gardens for the first time.
Next month, the Who also plan to release a box set, which includes their 'Who's Next' album, along with their shelved project 'Life House'. More on this here.