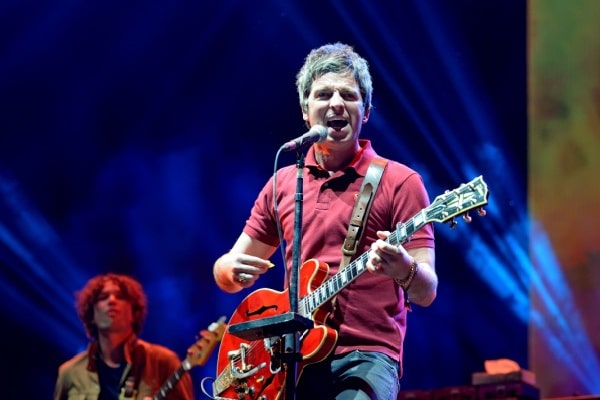 Would you like to listen to the article instead of reading it?
Noel Gallagher has heaped the praise on Bono, as well as recalling a moment when he aggravated the U2 singer by sending him a selfie of himself and Bruce Springsteen.
Gallagher spoke about his friendship with the Dubliner, which coincided with a funny anecdote involving another singing legend, Bruce Springsteen.
The former Oasis guitarist claimed that he met Springsteen by chance in Ibiza, where the pair ended up having lunch together.
"Bruce is an amazing dude and I was lucky enough to meet him a few years ago", Gallagher said.
He continued, "I had lunch with him and his wife. There were a few of us, we were all out in Ibiza and we randomly bumped into each other and we all ended up spending the afternoon together…and he was an amazing, amazing guy".
"I won't say I was a huge Bruce Springsteen fan, but I've definitely got the utmost respect for him. He was great, just like a kid into music".
"should we ruin Bono's day"
It was at this point that the duo decided to "ruin Bono's day", by poking fun at the singer's fear of missing out, by sending him a photo of the pair.
Gallagher revealed, "We were sat at this long table, we'd had a few bottles of wine and there's food everywhere and we took a selfie with each other and [Springsteen] said, 'Should we ruin Bono's day?' And we sent him the selfie".
"And, of course, Bono – you might not know this – has got a crippling fear of missing out. And his wife called me and said, 'When you sent him that photograph he couldn't handle the fact that you two were in Spain having the time of your life and he wasn't there".
"Then Bono was asking, 'What were you talking about? [So] I said, 'We were f****** slagging you off!'".
Gallagher On Bono: "I f****** love him"
Despite this, Noel Gallagher holds Bono in high regard, giving an insight into what it is like to tour with U2.
"He gets a lot of flack, but I f****** love him," he said. "I've been on tour with him and, do you know what is amazing about U2? When a band gets to that level, usually your entire operation is run by Americans. U2's operation is entirely run by Irish people, all of it. It's like a mass exodus when they go on tour. It's like there was a bigger exodus than there was during the Famine".
"There's f****** hundreds of them," he added. "There's about 300 Irish people on tour, it's unbelievable".
"I'll tell you what, I was on tour with them for the best part of a year and I have only just recovered. It was really great fun, they are really great people and I love them dearly".
Another Irish artist who Gallagher was clearly fond of was the late Sinéad O'Connor, who passed away last month.
During his recent live set at Royal Hospital Kilmainham, Gallagher dedicated a live performance of 'Live Forever' in O'Connor's honour. Check that out here.