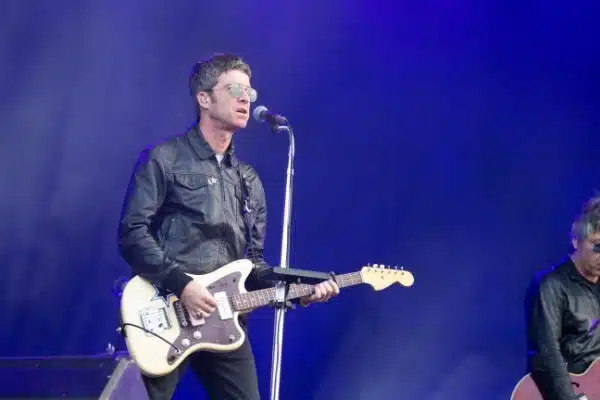 Would you like to listen to the article instead of reading it?
Over the weekend, Noel Gallagher dedicated a live rendition of 'Live Forever' to the late Irish singer Sinéad O'Connor.
Gallagher and his band High Flying Birds were performing at Royal Hospital Kilmianham in Dublin last night, as part of a star studded line up, when he paid a special tribute to the 'Nothing Compares 2 U' hitmaker, who died last month aged 56.
The singer was found dead at her London home, with the coroner finding "no medical cause" for her death. She was laid to rest in Bray earlier this month.
"This one's for Sinéad" – Says Noel Gallagher
Performing the classic Oasis hit, Noel Gallagher told the audience that "This one's for Sinéad".
Check it out below.
Beautiful version of Live Forever by Noel
Gallagher last night, dedicated to Sinéad O'Connor. pic.twitter.com/UN0hvjsR1D

— George Eaton (@georgeeaton) July 29, 2023
Noel Gallagher's High Flying Birds performed other Oasis classics including 'Half The World Away', 'Little By Little', and 'Don't Look Back In Anger'.
It would appear that the pair go back a long way, as according to interview in 2013, Sinéad O'Connor claimed that Noel Gallagher even popped the question.
"Actually, Liam's brother Noel once asked me to marry him, just before he married Meg Mathews. He won't remember, as he was off his face at a festival in Amsterdam", she said.
Last weekend also saw Noel Gallagher share his thoughts on who he would include in any Oasis reunion line up. Find out what he said here.