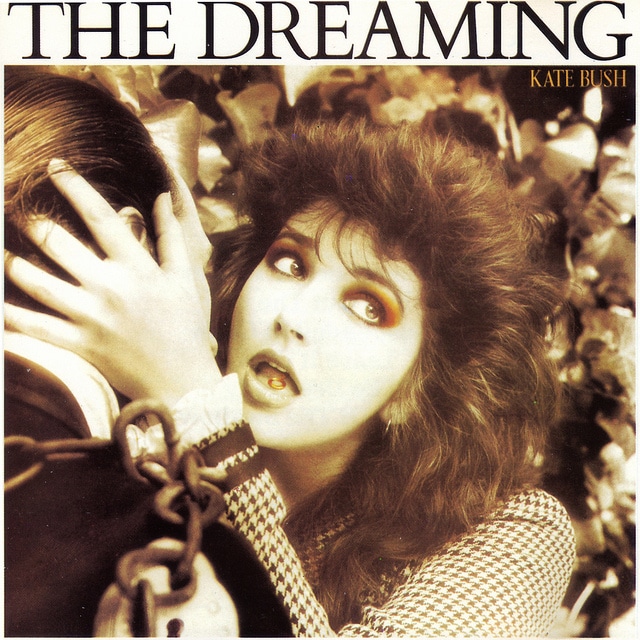 Kate Bush becomes the first female artist in history to have eight albums in the Top 40 at the same time.
Two of the singer's albums are in the top 10, her compilation album The Whole Story (1986) entered at number six, and Hounds of Love (1985) at number nine.
Eight of her albums are scattered across the official UK charts. 50 Words For Snow (2011), The Kick Inside (1978), The Sensual World (1989), The Dreaming (1982), Never For Ever (1980) and Lionheart (1978) entered the top 40, with Director's Cut (2011), The Red Shoes (1993) and Aeriel (2005) in the top 100.
The previous record was held by Madonna, she previously had three albums in the Top 40 in 1987. The only other artists to surpass Bush are, Elvis Presley, who had 12 entries in the top 40 after his death in 1977 and the Beatles who had 11 in 2009.
The sudden upsurge in sales comes on the back of Bush's return to the stage after 35 years away from the limelight. 80,000 tickets were sold in 15 minutes for Bush's 22 nights at London's Hammersmith Apollo. Critics and fans hailed her performance as "spellbinding".
Before the concert, Bush urged fans not to take pictures and just to enjoy the experience of the gig. In a statement on her website, she wrote: "We have purposefully chosen an intimate theatre setting rather than a large venue or stadium. It would mean a great deal to me if you would please refrain from taking photos or filming during the shows. I very much want to have contact with you as an audience, not with iPhones, iPads or cameras. I know it's a lot to ask but it would allow us to all share in the experience together."