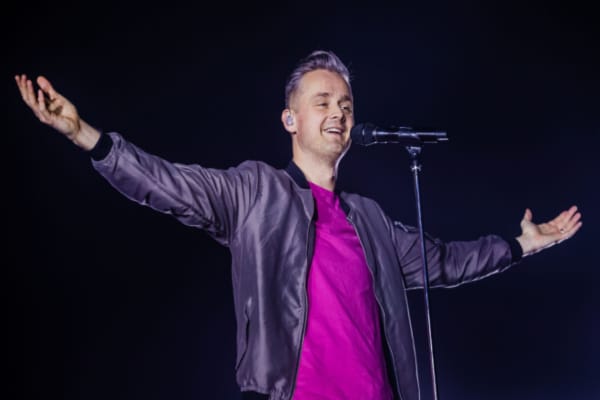 The live Summer music season continues, with Keane performing live at Trinity College Dublin tonight. Tickets for the show still remain available here.
Having been previously postponed, Keane's performance at the venue was rescheduled for June 30, with original tickets still remaining valid.
Indie rock/pop artsist Somebody's Child will also perform at the venue as a special guest.
The event's organisers have stated that the Dublin DART will run services to and from the venue. Fans have also been advised to align with Dublin Pearse Station to avail of the service.
Dublin Bus will also bring Keane fans to within walking distance of the venue. The bus routes are as follows: Nassau St – Route 11, 37, 38, 38A, 38D, 39, 39A, 38, 70. 
More information regarding the gig here.
Keane's live show in the capital comes after Guns N'Roses and Red Hot Chili Peppers had already rocked the stage of Dublin's Marlay Park earlier this week.
Keane 'Love Too Much'
Back in 2019, Keane released their first album in seven years.
Included on this album was their single 'Love Too Much'. Written and produced by the band, the track's video was also co-produced by David Kosten. It was also directed by Lochlan McKenna.
The video itself sees a socially awkward teacher who tries, but ultimately fails to win the heart of a fellow teaching colleague.
Tom Chaplain stars as a socially awkward PE teacher, drummer Richard Hughes stars as a confused Maths teacher, Tim Rice-Oxley stars as a cool History teacher, while bassist Jesse Quin stars as an Art teacher.
"Our hope was that we'd come up with a light-hearted and fun, but emotionally compelling look at the idea of loving maybe a little too much", Quin said of the video back in 2019. "Though it may fall apart, we can find some solace in the memories of what was – 'Nothing can take that away from me". 
Check out the video here.