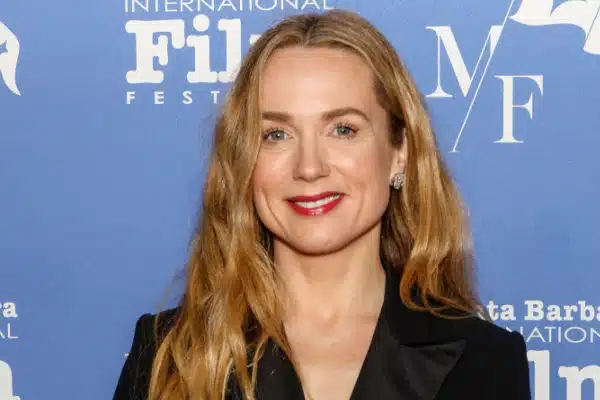 Would you like to listen to the article instead of reading it?
Irish actor Kerry Condon is to star alongside Brad Pitt in the upcoming Formula One movie alongside Hollywood megastar Brad Pitt.
The film which was purchased by Apple with a $140 million reported budget, will be directed by Top Gun: Maverick's Joseph Kosinski.
It is also set to be produced by Top Gun's Jerry Bruckheimer, assisted by British world champion Lewis Hamilton.
This blockbuster will see Brad Pitt star as a former F1 driver, getting back behind the wheel, with Kerry Condon starring as the team's techinal director.
"embedded into the sport"
Last week, it was reported that Brad Pitt will shoot scenes for this film, while driving a modified Formula Two car, in between practice sessions at this year's British Grand Prix at Silverstone.
As well as helping to produce this film, Lewis Hamilton's Mercedes Team will also design this car for Pitt.
"I am focused on making sure the script is where it needs to be, and making sure we have a great and diverse cast", Hamilton said when speaking about the film last week.
On Joe Kosinki's role, Hamilton also added, "Joe's focus is to make sure we are as embedded into this sport as much as possible and it is current, and for me it is to make sure that it is authentic, and that it is believable, and also to provide a view of racing from a different perspective than you might see on TV". 
"I am spending a lot of time right now helping Joe and the team get the script right, and that is an amazing process and something I am really enjoying". 
Back in February, Kerry Condon scooped the award for Best Supporting Actress at this year's BAFTA Awards.