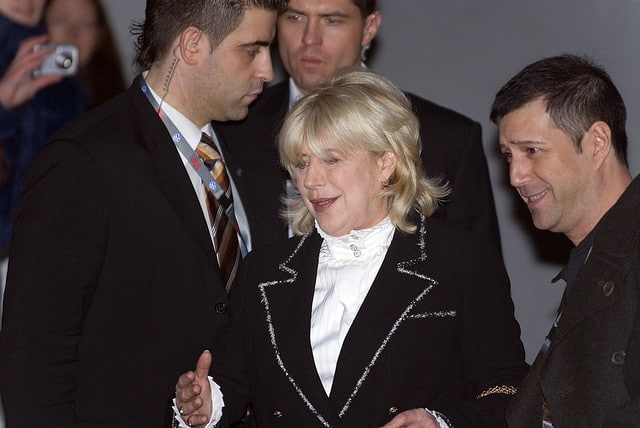 According to Marianne Faithfull, her drug-dealer ex-boyfriend killed The Doors' frontman Jim Morrison.
The English singer, songwriter and actress whose career has spanned five decades, claimed in an interview with MOJO, that her former lover, heroin dealer Jean de Breteuil, gave the Doors singer the dose that killed him, though she says it wasn't intentional, it was 'accidental'.
She recalled the summer of 1971, Morrison moved to Paris in March of the same year, Faithfull had travelled to visit her then boyfriend, drug dealer Jean de Breiteuil. Breiteuil provided drugs to celebrities in Paris, he told Faithfull he had to visit Morrison's apartment at 17 Rue Beautreillis in the 4th arrondissement of Paris.
Faithfull stayed behind at their hotel, said she felt an uneasy sense of forebording about the deal, "i could intuitively feel trouble," she said.
The actress tried to get some sleep and took some downers, "I thought, I'll take a few Tuinal [a sedative medication] and I won't be there. And he went to see Jim Morrison and killed him. I mean I'm sure it was an accident. Poor bastard. The smack was too strong? Yeah. And he died. And I didn't know anything about this. Anyway, everybody connected to the death of this poor guy is dead now. Except me," she told MOJO.
Morrison died at the age of 27, on July 3, 1971. He was found in his bathtub by his partner Pamela Courson. No autopsy was ever performed because the medical examiner stated that there was no evidence of foul play. The absence of an official autopsy has left many questions regarding Morrison's cause of death.
In the fantastic book 'Wonderland Avenue' by Danny Sugerman, Courson blamed herself for the death of her lover.  She stated that Morrison had died of a heroin overdose, having inhaled what he believed to be cocaine. The confession is backed up by Jim's friend Alain Ronay, who wrote that Morrison died of a brain hemorrhage after snorting Courson's heroin and that she fell asleep instead of phoning for an ambulance.
Whoever is responsible, the myths and legends continue to trickle out about The Doors legend.
Faithfull's new studio album Give My Love To London is released on September 29. She is most well known for co-writing the Rolling Stones' track 'Sister Morphine', on the Sticky Fingers album.