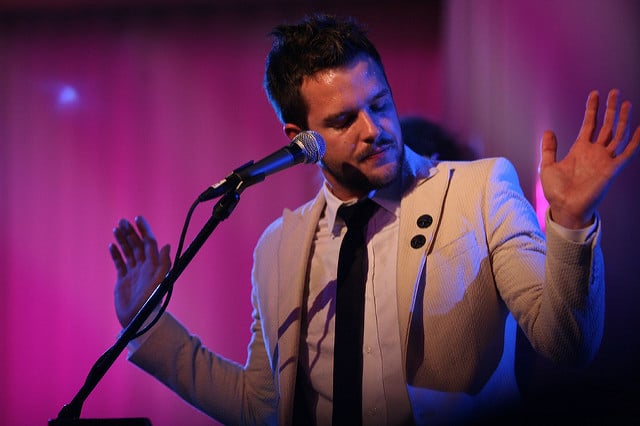 The Killers have announced they will reissue their second album Sam's Town in celebration of it's 10th anniversary.
The album, originally released in October 2006 has sold over 4.5 million copies and features hit single 'When You Were Young'. In a review of the album NME said, "The tunes may be huger, the influences cleverer, the lyrics more adventurous and the band more self-assured, but their primary concern is still being the biggest indie-pop stars on the planet".
The remastered vinyl edition will feature two bonus songs 'Peace Of Mind' and 'Read My Mind (Pet Shop Boys Are Blazing Remix)' plus a feature book about the album. Only 5,016 copies will be available – you can pre-order the album here.
To accompany the album, the band have also announced two dates in the location which inspired the album's title, Sam's Town Hotel and Gambling Hall Las Vegas. The bands "two day extravaganza" will take place on September 30 and October 1 and will be followed by an "expert led" Killer's themed tour of the area which will include "iconic spots in the band's musical history, including Battle Born Studios and early locations that shaped each member". All proceeds made will support homeless and addiction charities in Las Vegas.
Tickets are on general sale this Friday from 10am. While bassist Mark Stoermer will also release his second solo album Dark Arts this Friday. This follows his 2011 solo venture Another Life which he wrote alongside David Hopkins of Bombay Heavy.
Photo Credit: ThomasHawk