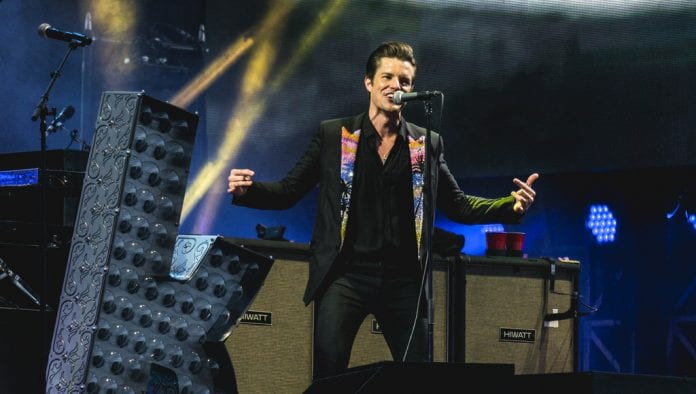 Wonderful, Wonderful was released on September 22nd. NME reviewed the album and gave it a 4 star review. "[Frontman Brandon Flowers] bares more on 'Wonderful Wonderful' than ever before, and the result is the band's best album since 2006's 'Sam's Town'."
The Killers have never had a number one in the US, despite having 5 number one albums in the UK. Previously, their album Sam's Town achieved the number 2 spot in the US.
'Everything, Everything' has also beat Foo Fighter's new release, 'Concrete & Gold', selling 118,000 units in its first week.
Along with the success of the album in the US, the band have also broken a record in the UK – as the first international act to achieve five UK number one albums in a row. English bands who have achieved the same are Coldplay, Oasis and Arctic Monkeys.
The album is Flowers' seventh number 1 album, as two of his solo albums ' The Desired Effect' and 'Flamingo', achieved number one status too.
Photo Credit: Raph_PH