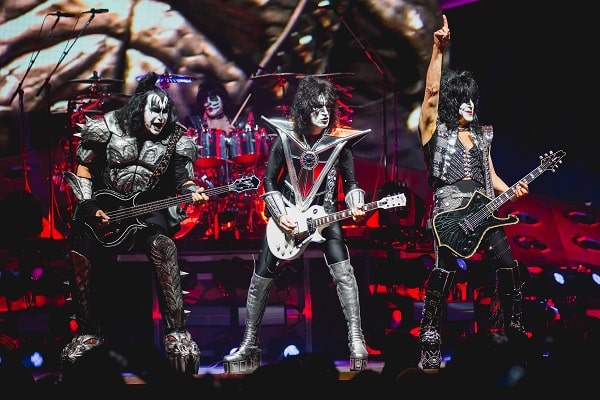 Gene Simmons has revealed that KISS are retiring out of "self respect" and "love" for their fans.
The band had announced plans for a massive farewell tour back in 2018.
In April, their bassist Gene Simmons also announced that this tour would also be their last, saying it was time to "get out of the ring".
"And this is going to be the last tour. We're done", the KISS co founder said.
"The last thing that you want to do is be a guy that stays in the ring too long and gets his ass beat", he added. "Get out of the ring when you're a champion".
"pride and self respect"
Gene Simmons has since spoken to Full Metal Jackie, about the reasons behind KISS' decision to retire.
"The reason for stopping touring is because of pride and self-respect and a love and admiration for the fans", he said.
"The last thing you wanna be is to be a world-champion boxer and stay in the ring too long. It's only a matter of time until your legs are not gonna be able to hold you up, and you're gonna lose".
The KISS bassist also added, "We've also seen boxers who've stayed in the ring too long and bands who continue touring too long. And they forget lyrics and you can see the deep wrinkles in their faces. I mean, it's just the nature of life as we know it on earth".
"So we're doing the right thing. We're gonna quit while we're on top, do the best we can, and it'll be sad, but it's also gonna be happy. On the last show we ever do as a touring band, I'll be crying like a 12-year-old kid whose foot you're stepping on".
Last week, Simmons took aim at Donald Trump, blaming the former US president for letting racism and conspiracy theories get "out in the open". More on this news report here.