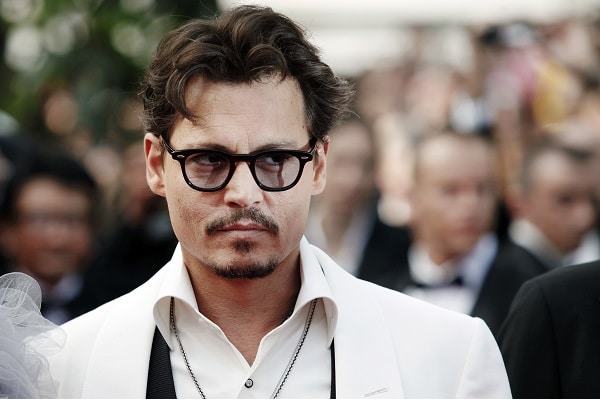 Johnny Depp made a surprise appearance at a Jeff Beck gig in Sheffield, over the weekend.
Depp who stayed quiet on stage, played guitar as Beck sang a set of covers from Marvin Gaye, John Lennon and Jimi Hendrix.
Check out more footage from this live performance from Sheffield below.
Last Summer, it was also reported that the actor Depp was to collaborate on a new album from Jeff Beck.
"They've been collaborating on material for Jeff's next album," an unanmed source said at the time.
"It's been great for Johnny to get back to his first true love, which is music."
"Jeff has been a great friend to Johnny during a very difficult time, and being away from Hollywood has been exactly what Johnny needed," added the source. "He wants to take a step back from everything and focus on a comeback through music. Johnny hopes to return to films eventually, but it's music first". 
Depp vs Heard Continues 
Depp himself, is currently awaiting a verdict from his lawsuit against his ex wife Amber Heard. The actor is suing Ms Heard over an article she published in the Washington Post in 2018, where she alleged physical and sexual abuse against her ex husband. 
However, Johnny Depp has denied these allegations. He has also claimed that he was the victim of domestic abuse. More on this here.
Johnny Depp has also claimed that these allegations cost him a number of major film roles. Such roles include being axed from the Fantastic Beasts and Pirates of the Carribean franchises.
"When the allegations were rapidly circling the globe, telling people that I was a drunken cocaine-fuelled menace who beat women – suddenly in my 50s – it's over", Depp had previously told the court.
"I lost then, no matter the outcome of this trial". Catch more from this Nova report here.
Depp also denied claims that he tried to get Amber Heard fired from the 'Aquaman' set. 
A verdict on this trial is expected early this week.