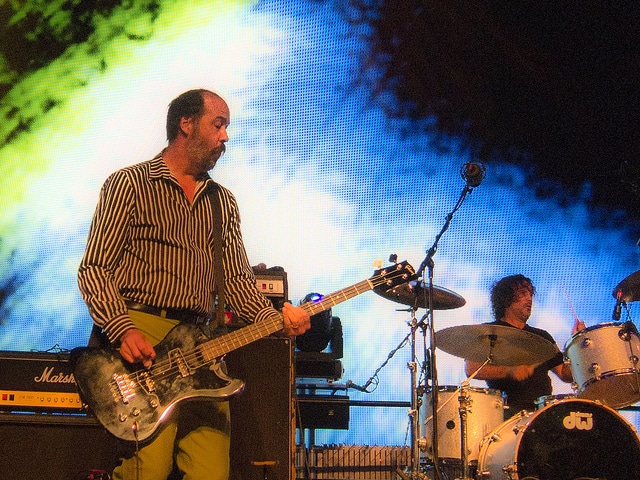 At a recent gig in Portland, Oregon Nirvana bassist Krist Novoselic called Foo Fighters "the best band in the world". During the concert Novoselic kept everyone updated sending out a series of tweets about the gig.
The gig took place on Monday night (September 14th) at The Honda centre in Portland with Novosleic in attendance. Of course he was given the special privilege of being backstage at the gig where he took plenty of pictures.
As well as getting shots of Foo Fighters frontman Dave Grohl rocking out, he also got some great videos of the crowd. It seems that inviting people on stage at Foo Fighter gigs is the norm, however Novoselic was content to stay behind the stage this time.
Foo Fighters recently formed what Dave Grohl called a "superdupergroup" with Queen's Roger Taylor and Led Zeppelin's John Paul Jones for a cover of Queen and David Bowie's 'Under Pressure'. It was to celebrate the birthday of Queen frontman Freddie Mercury.
You can have a look at some of the tweets by Krist Novoselic from the gig here.
Photo Credit: David Lee