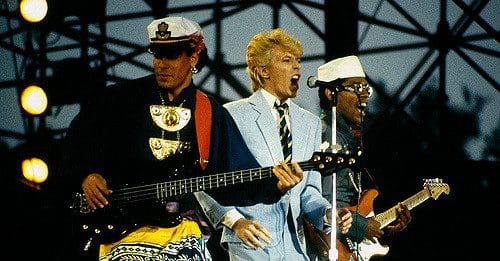 Have you ever felt like you could be the child of a musical prodigy? Like you were the off spring of an oddity? A space oddity even?
If you have then now is your chance to claim your prize – eer inheritance. Lawyers for the late great David Bowie have placed an ad looking for the secret love children of Bowie to come forward and make a claim.
The ad was placed in The Times using the singers real name David Robert Jones and has given potential applicants till May 4th to make their case for a slice of his inheritance.
David Bowie has had a famously colourful sex life and was even allegedly late to his wedding to Angela Bowie as the pair were engaging in a threesome.
His illustrious love life was something that Bowie himself didn't try to hide, and in an interview in 2002 with Jonathon Ross he famously admitted that he was "incredibly promiscuous". He has had flings with Susan Sarandon, Elizabeth Taylor and even The Slash's mother. The Slash has openly spoken about the relationship and described how one time he entered a room to find them in a state of undress.
It is also claimed, by his ex-wife Angie, he has had relations with Mick Jagger and his then wife Biannca.
Bowie, who died last year, was married to model Iman for years prior to his death and the couple had a child together. He also had another child from his marriage to Angie, his son Duncan Jones who is a film producer.
His estate is rumoured to be worth up to £80 million. His wife is said to inherit half of his estate while the rest is to be divided up between his two children.
The ad could also potentially open up claims from former bandmates and collaborators seeking to make money after Bowies passing.
Photo Cred: Mark Vitullo