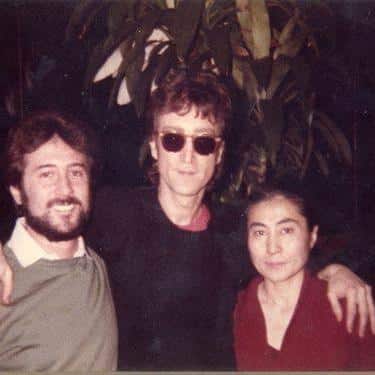 35 years after John Lennon was gunned down in cold blood, the last man to interview him has shared his memories of that fateful day with Dee and Marty on Radio Nova's Morning Glory.
Dave Sholin hung out with the Beatle at his home in New York's Dakota building for more than three hours on December 8th 1980. Earlier that day, Lennon had posed naked for a photograph with wife, Yoko Ono, taken by world famous photographer Annie Leibovitz. The iconic picture would go on to be a cover of Rolling Stone magazine.
He joined the interview with Dave Sholin and his team and talked about his comeback to the music world after a five year break, saying "my work won't be finished until I'm dead and buried, I hope that's a long, long time [away]". He would be shot dead just hours later.
Dave Sholin remembers December 8th, 1980, "vividly" as if it "happened the other day".
He told Dee and Marty John was very excited to be starting a new chapter in his music career and the whole interview was very positive.
Another chilling aspect of that day was when one of Lennon's fans approached Sholin and his crew as they were leaving the Dakota building. They'd agreed to give Lennon a lift to his recording studio, and the fan wanted an autograph on new album Double Fantasy. They later learned that man was Mark Chapman: John Lennon's killer, who'd shoot him four times at that spot, just a few hours later.
It's thought because of Sholin's long chat with Lennon, and the fact he and his crew gave him a lift to the studio afterwards, they may just have extended his life by a number of hours.
Dave Sholin is currently a radio DJ on KSJJ 102.9 in Oregan, USA and runs boomermusicupdate.com.
Listen to his full chat with Dee and Marty on Morning Glory below.