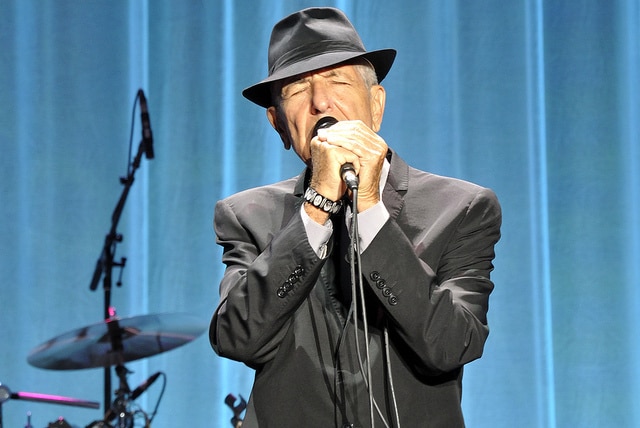 The legendary singer-songwriter Leonard Cohen is releasing a new DVD/CD filmed right here in Ireland.
The new DVD/CD is titled Leonard Cohen – Live in Dublin, and was filmed last year at the formerly named O2 Arena. The footage captures the singers's concert from September 12th 2013.
The movie was shot during his sold-out 2012-2013 world tour and will be available in 3CD/DVD, 3CD/Blu-ray and digital configurations.
Live in Dublin includes Cohen's entire show including the 11-song first set, 10-song second set and 8-song encore with the DVD including three additional songs from the Canadian leg of his tour in April 2013.
This is the first time a Leonard Cohen concert has been filmed in HD. The three CDs include 30 songs, several being classics such as, 'Bird on a Wire,' 'Suzanne,' and 'Hallelujah.' The DVD includes three extra songs 'Show Me the Place,' 'Anyhow' and 'Different Sides' filmed in Canada earlier in the tour, and not performed in Dublin.
The Canadian singer-songwriter just turned 80 years old last month and released his thirteenth record titled Popular Problems.
Popular Problems features nine new songs, it was co-written and produced by Patrick Leonard, who worked with Cohen on his last album two years ago Old Ideas.
While the majority of the songs are new, Cohen included some material he's been working on for many years. Cohen said the track 'Born in Chains' has, "been kicking around for 40 years. I've rewritten the lyric many times to accommodate the changes in my theological position, which is very insecure." Also the song 'A Street' was written in the aftermath of September 11th, but Cohen only felt comfortable releasing it now.
Cohen described the album, "If it has a unifying mood … I guess it is one of despair. But these are words we often ascribe after it's finished. While it's going on, you're just trying get something together and hope it's respectable.
Leonard Cohen – Live in Dublin track List:
Set 1
Dance Me to the End of Love
The Future
Bird on the Wire
Everybody Knows
Who By Fire
The Gypsy's Wife
Darkness
Amen
Come Healing
Lover Lover Lover
Anthem
Set 2
Tower of Song
Suzanne
Chelsea Hotel #2
Waiting for the Miracle
The Partisan
In My Secret Life
Alexandra Leaving (Sharon Robinson)
I'm Your Man
Recitation w/ N.L.
Hallelujah
Take this Waltz
Encore
So Long, Marianne
Going Home
First We Take Manhattan
Famous Blue Raincoat
If It Be Your Will (Webb Sisters)
Closing Time
I Tried to Leave You
Save the Last Dance for Me
DVD Bonus songs
Show Me The Place – Halifax, NS, Canada – April 13, 2013 – Halifax Metro Centre
Anyhow – St. John's, NL, Canada – April 20, 2013 – Mile One Centre
Different Sides – St. John, NB, Canada – April 15, 2013 – Harbour Station