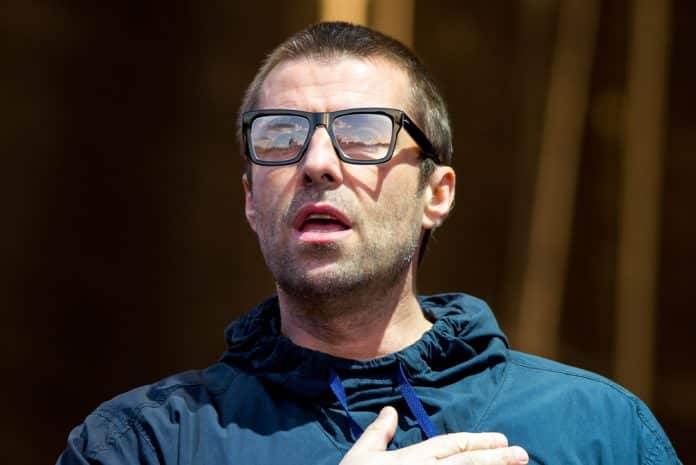 TV presenter Richard Madeley has made claims that the Oasis brothers burgled his home in the 1990's. The former presenter of This Morning was talking about Liam's win of the NME Godlike Genius Award this year when he made the comments.
Speaking on Good Morning Britain, Madeley said,
'Him and his brother used to live quite close to us when we used to live in Manchester. They admitted in the early stages of their career they did a little bit of robbery, a little bit of burglary and we think they did our house.'
Madeley continued,
'I spoke to them about it, and we spoke about it, it was many years ago and they've probably forgotten about it now and they said 'Yeah I think we did that one yeah, I think we did that one, went in through the window yeah.'
Taking to Twitter the younger Gallagher sibling strongly denied the claims. As well this, Liam poo pooed (sorry) any truth in the rumor that anyone took a dump in the neighbours bath! In an interview with the Sunday Sport, local neighbour Gladys Tomlinson maintains that,
'Knick-knacks and videos' were stolen from her house.' Not content with the booty, the young offenders apparently left a gift of their own behind. 'Pound to a penny that was one of them that shat in the old bath' Gladys said.
On Twitter Liam wrote,
'For the record I never robbed Richard n Judys and I didn't do a shit in Gladys bath", he wrote.'
For the record i never robbed RIchard n Judys and I didn't do a shit in Gladys bath Berlin is on as you were LG x

— Liam Gallagher (@liamgallagher) March 5, 2018
When asked what he thought of Richard Madeley and wife Judy Finnigan, Gallagher said, 'I love them, always had respect for them both. I'm appalled that they'd think I'd so such a thing.'
So…they didn't do it then or did they?
According to an Instagram post Noel seems to have confessed to the crime,
https://www.instagram.com/p/Bf4YsPuA6Iy/?utm_source=ig_embed&utm_campaign=embed_profile_upsell_test
With the rival siblings offering different accounts the whole affair remains a mystery. Advice to all concerned; don't look back in anger, stop crying your heart out, little by little it will slide away.