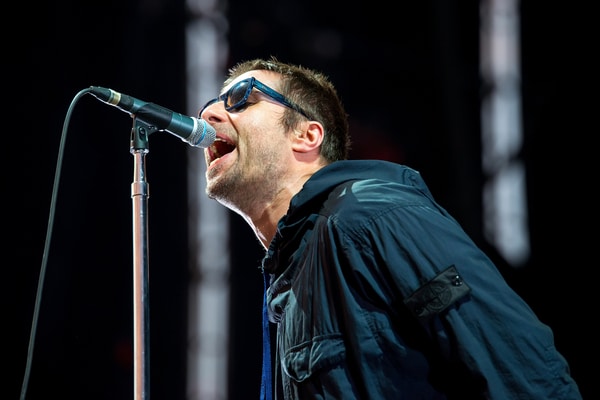 Liam Gallagher has confirmed a new date for his upcoming London gig for NHS staff. The show which will take place at London's O2, had been scheduled to take place in May.
The show's new date is August 17. All tickets will also be valid from the original date in May. Gallagher will also be supported by Black Honey and Primal Scream on the night.
Tickets can only be purchased by either NHS or contract staff. Ticketholders must provide a valid Primary Care Trust ID, NHS ID, or Blue Light Card ID. If they are NHS contract staff, they they must show proof of employment to gain entry.
Ticketholders will also need to show their NHS Covid Pass to gain entry.
"They do an incredible job" 
Gallagher took to Twitter to confirm the new date for this gig, where he also paid tribute to NHS workers, saying that they do an "incredible job".
"It's an honour to announce that I will be doing a gig for the NHS and careworkers at London's The O2″, the former Oasis frontman wrote. "They do an incredible job, we are very lucky to have them". 
The O2 also confirmed the news via their official Twitter account.
🆕 @liamgallagher today announces his Free Concert For NHS Workers will be rescheduled to Tuesday 17 August 2021. He'll be joined by special guests @ScreamOfficial and @BLACKHONEYUK.

Find out all you need to know > https://t.co/h5XDf61Ye0 pic.twitter.com/zxoHcS6hvt

— The O2 (@TheO2) July 16, 2021
Those who are unable to attend the gig can check out here for details as to how to arrange for their tickets to be cancelled. 
Gallagher and others defend English footballers following online abuse
Earlier this week, Liam Gallagher along with other figures from the music industry have voiced their support for England players Bukayo Saka, Marcus Rashford and Jadon Sancho who received racial abuse following England's penalty shootout loss to Italy in the Euro 2020 final last Sunday.
"Love saka", Gallagher wrote. "It's all good Bruv I love you kid we go and smash the World Cup".
Gallagher also said in a separare tweet, "Gutted about the footy but gotta BIG UP the lads and Gareth Southgate and the fans that was something else". 
More on this here.
Gallagher's former band Oasis also confirmed the release date for their concert film "Oasis Live At Knebworth" celebrating 25 years since the band's record breaking live performances at the venue. A venue that Liam called "the Woodstock of the 90s". 
Check that out here.