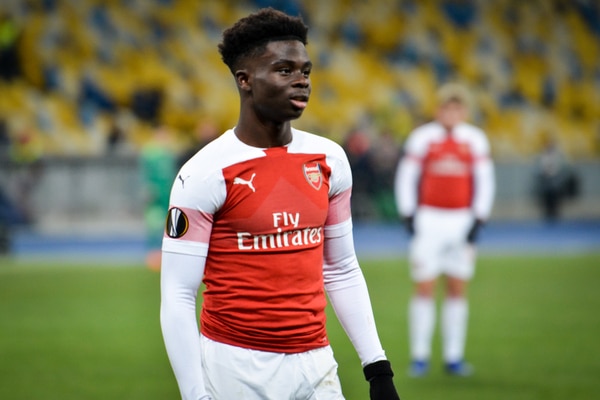 Liam Gallagher and Dua Lipa are two of many music stars who have voiced their support for England players who continue to receive abuse online following their defeat to Italy in the Euro 2020 final on Sunday.
England lost the final on penalties to Italy, with Marcus Rashford, Jadon Sancho and Bukayo Saka missing their spot kicks. The trio subsequently received racist abuse online.
This abuse was condemned by Prime Minister Boris Johnson who called it "appalling". He also added that those that sent the messages should be "ashamed of themselves".
The FA also issued a statement blasting the abuse.
"The FA strongly condemns all forms of discrimination and is appalled by the online racism that has been aimed at some of our England players on social media. We could not be clearer that anyone behind such disgusting behaviour is not welcome in following the team. We will do all we can to support the players affected while urging the toughest punishments possible for anyone responsible", they said.
Uefa also said, "We stand by the players and the FA's call for the strongest possible punishments". 
Gallagher says "Go and smash the World Cup"
Following this, former Oasis frontman, Liam Gallagher tweeted his support for Bukayo Saka whose penalty miss proved decisive as Italy won.
"Love saka", Gallagher wrote. Before adding, "It's all good Bruv I love you kid we go and smash the World Cup".
It's all good Bruv I love you kid we go and smash the World Cup

— Liam Gallagher (@liamgallagher) July 11, 2021
Reacting to the defeat itself, Gallagher also wrote, "Gutted about the footy but gotta BIG UP the lads and Gareth Southgate and the fans that was something else". 
"We go again on the World Cup peace n love and most of all RESPECT". 
Dua Lipa also voice her support for Bukayo Saka. The singer wrote this on her Instagram story.
"All the boys made us so proud!!!!! Well done on such a great game!". 
"Rashford, Saka and Sancho WE LOVE YOU. Heads up. You are so brilliant", wrote singer Anne Marie.
Rashford
Along with Gallagher and other music stars, Marcus Rashford has also reacted to the peanlty shootout defeat and subsequent abuse.
Taking to Twitter, Marcus Rashford apologised for his penalty miss, but promised to come back stronger.
The 23 year old saw his mural in Wilthington vandalised following the defeat, before it was covered in supportive notes.
"I don't even know where to start and I don't even know how to put into words how I am feeling at this exact time", the Manchester United star tweeted.
"I've had a difficult season", he continued. "I think that's been clear for everyone to see and I probably went into that final with a lack of confidence. I've always backed myself for a penalty, but something didn't feel quite right".
"During the long run-up I was saving myself a bit of time and unfortunately the result was not what I wanted. I felt as though I had let my team-mates down. I felt as if I'd let everyone down. A penalty was all I'd been asked to contribute for the team. I can score penalties in my sleep, so why not that one?". 
He also added, "It's been playing in my head over and over since I struck the ball and there's probably not a word to quite describe how it feels. Final. 55 years. 1 penalty. History. All I can say is sorry. I wish it had gone differently".