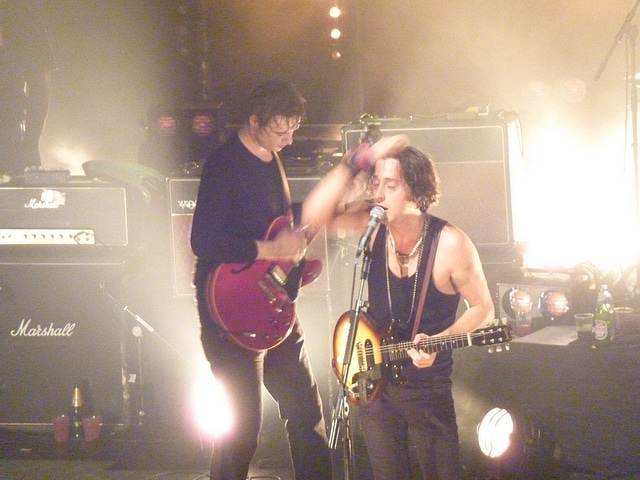 Pete Doherty and Carl Barat will reunite once again, The Libertines have been revealed as the headline act for this year's Scottish festival T in the Park.
The likely lads are the first act to be named for the 2015 event, which will take place at Strathallan Castle this summer from July 10th – 12th.
Festival Director Geoff Ellis said: "The Libertines are a truly iconic British band, revered as cult heroes by a generation of music fans and adored by the Scottish crowd. They chose Scotland as the destination for their live return on home soil last June, and raised the roof of the Barrowlands with two exhilarating shows.
"We can't wait to welcome them back in what is a historic year for T in the Park, as we take up residency at our beautiful new home, Strathallan Castle. It's going to be a very special year for T in the Park, and we can't wait to welcome you all to Strathallan."
The Libertines are planning to release a new album this year. Guitarist Carl Barat says that he and Pete Doherty have made major progress on the new record, revealing that the songwriting duo have penned five new songs together for the band's third album.
Doherty recently completed a drug treatment programme in a Thai rehab.
The English rockers also unveiled a new short 'visual history' film about the band's lazarus like comeback, charting their progression and their most recent tour.