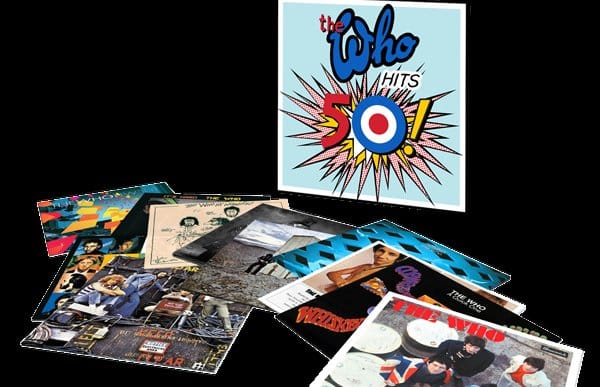 This year is the 50th anniversary of The Who and to celebrate they're re-releasing their entire back-catalog on vinyl.
The band have been busy preparing for their anniversary, they've released a greatest hits album, put out a new single and they're going on a world tour.
Now the English rockers have announced that they're releasing eleven albums on vinyl, dating all the way from 1965 up to 2014.
A statement on TheWho.com reads: "There is no more significant a milestone in Rock Music than the 50th Anniversary. Through the decades, The Who redefined rock music as we know it and their influence continues in all areas of popular culture to this day."
Each record will also have its original artwork. Included in Tommy will be a 12-page booklet, The Who Sell Out has a replica poster and Quadrophenia will include a 44-page bboklet.
The LPs being reissued are:
My Generation (1965), A Quick One (1966), The Who Sell Out (1967), Tommy (1969), Who's Next (1971), Quadrophenia (1973), The Who By The Numbers (1975), Who Are You (1978), Face Dances (1981), It's Hard (1982), Endless Wire (2006) and The Who Hits 50! (2014).
And if all that wasn't enough for you vinyl addicts, there will also be a collection of 7-inch singles being released The Brunswick Singles 1965-1966. That collection will include hits like "I Can't Explain," "My Generation" and "The Kids Are Alright" along with B-sides "Shout and Shimmy," "The Good's Gone" and "The Ox."
Listen to the Who's latest track 'Be Lucky' here.
The Who were originally supposed to kick off their 50th anniversary tour in Dublin on November 26th but that date has now been rescheduled for June 23rd in the 3Arena.
All originally purchased tickets for the November shows are valid for the new dates. Tickets priced from €69.50 (Dublin) and £59.50 (Belfast) including booking fee are on now from Ticketmaster outlets and online at www.ticketmaster.ie