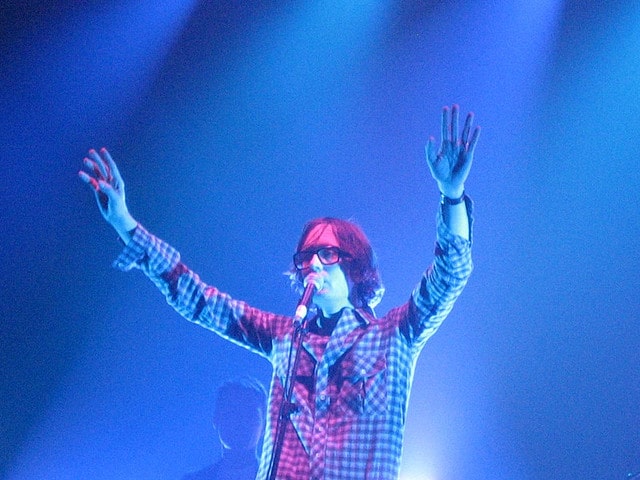 The creative genius behind Pulp, Jarvis Cocker has a new band called JARV IS. This is the first single, House Music All Night Long.
The album is called Beyond The Pale – Irish influence in the title there) and it will be released on the 1st of on May. The track will arrive on May 1 via Rough Trade records.
According to a press release, JARV IS… was formed in 2017 as a means of "writing songs in collaboration with an audience."
The band consists of Jarvis Cocker (vocals, guitar, percussion), Serafina Steer (harp, keyboards, vocals), Emma Smith (violin, guitar vocals), Andrew McKinney (bass, vocals), Jason Buckle (synthesizer, electronic treatments), and Adam Betts (drums, percussion, vocals).