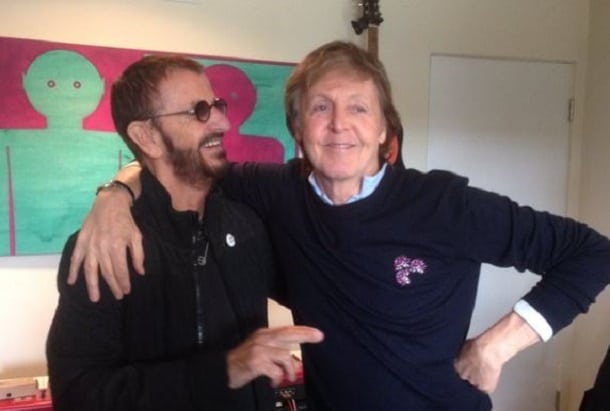 Paul McCartney has dropped (yes…dropped) a new EP that comprises of a remastered rendition of 'Beautiful Night' accompanied by Beatles legend Ringo Starr.
The EP was er dropped today, Friday July 17th. The release is part of a scheduled re-release of McCartney's highly praised 1997 record, 'Flaming Pie'.
The NME reports that 'Flaming Pie' is expected on July 31st. You can check out 'Beautiful Night' on Spotify below.
The music outlet also reports that the EP comes with a 1995 demo of 'Beautiful Night' and 'Oobu Joobu Part 5' as well as alternate mixes and interview recordings of McCartney and Starr chatting about the track.
Also, at 1700 BST today, a newly remastered music video for 'Beautiful Night', originally captured back in 1997, will also be shared on the web.
Source: NME
Image: Starr and McCartney Twitter
Thanks for coming over man and playing Great bass. I love you man peace and love. 😎✌️🌟💖😇☮ pic.twitter.com/Z5kpyLLlkO

— #RingoStarr (@ringostarrmusic) February 20, 2017