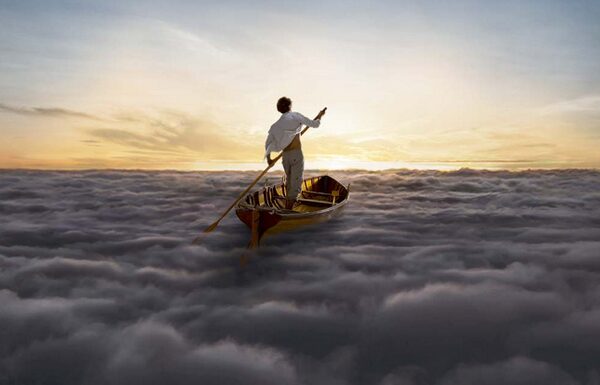 Floyd fans can start to rejoice, the first single from Pink Floyd's upcoming album has been released today, the new track is called  'Louder Than Words'.
The track was played by Greg Gaughran on Radio NOVA this morning. 'Louder Than Words' is the first single in two decades from the group.
The new LP from David Gilmour, Rick Wright and Nick Mason is called The Endless River. It's an 18-track, four-sided double-album, keeping the classic format and will be out in early November.
This is the band's first album in twenty years, since 1994′s The Division Bell. It is based on recordings from the same 1994 session, and will feature contributions from deceased keyboard player Richard Wright, who passed away in 2008.
David Gilmour said: "The music for 'Louder Than Words' is from those final sessions, the three of us playing together on the houseboat Astoria with Rick's idiosyncratic keyboards reminding me now that you don't know what you've got until it's gone."
The Endless River is predominately an instrumental album, but 'Louder Than Words' features vocals from Gilmour and was written by Polly Samson, Gilmour's wife. The record was co-producer by Roxy Music's Phil Manzanera.
"At the start of the album I asked Polly [Samson] to write the lyrics. She felt that what I played her didn't need words, that hearing us play was more interesting. In the end she wrote just this one, which expresses, beautifully I think, the way the three of us, me, Nick and Rick have something when we play together, that has a magic that is louder than words."
Pink Floyd also announced that The Endless River will be their last album ever.
Listen to 'Louder Than Words' below.
The new album will be released on Parlophone on Friday November 7th.
The Endless River track list:
Side 1
Things Left Unsaid
It's What We Do
Ebb and Flow
Side 2
Sum
Skins
Unsung
Anisina
Side 3
The Lost Art of Conversation
On Noodle Street
Night Light
Allons-y (1)
Autumn'68
Allons-y (2)
Talkin' Hawkin
Side 4
Calling
Eyes to Pearls
Surfacing
Louder Than Words