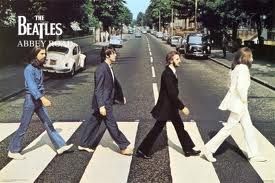 Former members of Nirvana joined Paul McCartney on stage during his Seattle concert over the weekend.
Dave Grohl and Krist Novoselicjoined the former Beatle at Safeco Field. Guitarist Pat Smear, who also played for Nirvana on an album, also joined the group on stage.
No Nirvana songs were played. The group covered Beatles songs and played "Cut Me Some Slack."
McCartney told the crowd he was in the middle of a Nirvana reunion.
Novoselic tweeted, "Thank you @PaulMcCartney for a great show and for having us play with you all."
Watch!!