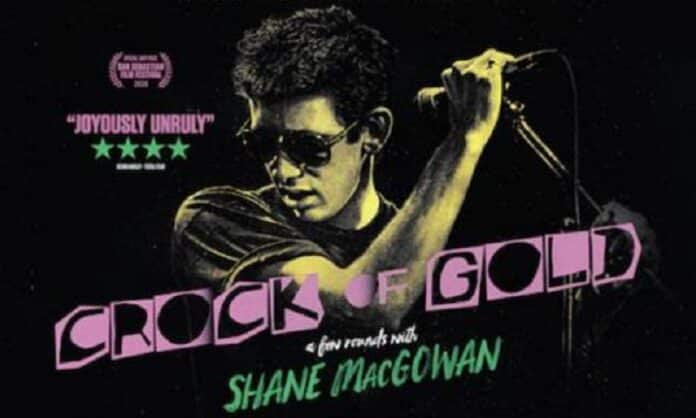 Irish rocker, Shane MacGowan opens up about his life in new documentary, Crock Of Gold. Among other things, the 62 year-old discusses how he wanted to join the IRA before "compromising" and founding the Pogues.
He said: "I always felt guilty that I didn't lay down my life for Ireland [and] was ashamed I didn't have the guts to join the IRA. The Pogues was my way of overcoming that."
As Shane looks back on his life in the movie, he claims his music was "for Ireland" but feels his career was a "compromise" from joining the IRA. The singer insists he is not anti-British but feels guilt for not "laying down" his life for Ireland.
"I compromised. I should never have wavered from the path. There has been an Irish revolution in every century. It's a revolution of the mind. I always felt guilty that I didn't lay down my life for Ireland.
"I had participated in the revolution as a musician."
MacGowan turned to heroin to block out the pain of life
The movie, which is produced by friend, Johnny Depp and directed by Julien Temple, chronicles Shane's infamous boozing and partying. He also tells of how he became addicted to heroin, when he tried to block out life due to the hell of touring. Shane's sister recounts the hardship his addictions had put them through.
"Shane was totally out of control. He was out on the street painted black with psychic signs painted on him. So, I had to get him committed to St John of Gods. That was very difficult.
"I remember as he was going away in the ambulance he said, 'I knew you were stupid, but I never knew you were this stupid'."
MacGowan got past his addiction and in 2018 he celebrated his 60th birthday with a gala concert in Dublin's National Concert Hall. A host of big names paid tribute by singing his songs.
His sister said: "A great musician who saved Irish music. I think that's what Shane would like his legacy to be."
The two-hour film recounts how MacGowan's life changed, when he moved from his idyllic childhood in rural Tipperary to London. However, Shane kept his Celtic routes and combined them with punk rock to re-invent Irish music for a worldwide audience.
In a disclaimer after the film, Shane writes: "I was speaking from the heart when I spewed this stuff, I was a stranger in my soul. To those who can accept it, particularly the Pogues family, including (manager) Frank . . . I offer unconditional love. To those who can't, I'll see you at the gates of hell."
Crock of Gold — A Few Rounds with Shane MacGowan released in Irish cinemas today.