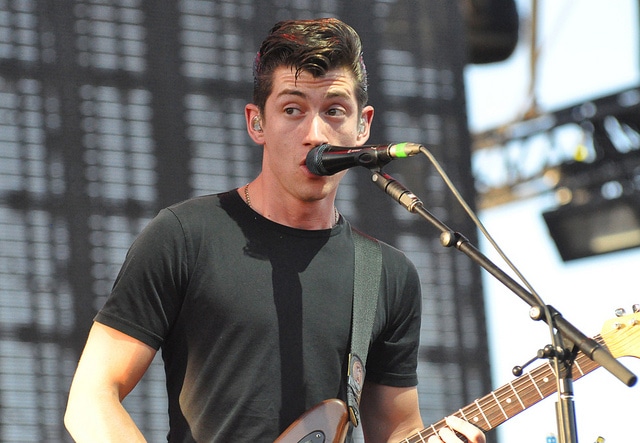 A man was hospitalised over the bank holiday weekend, after being bitten during an Arctic Monkeys concert and we can confirm for once Luis Suarez was not involved.
The Sheffield foursome were headlining the annual music festival Lollapalooza, at Grant Park in Chicago.
The bite victim, 29-year-old Ben Lenet, posted his account of the incident on Reddit.
According to Lenet, he was watching the band "approximately 200 yards from the stage". He says that he was not drunk, "I have never been more sober," and that even "all subsequent police and medical professional even remarked how odd it was dealing with someone so sober," he said.
Lenet claims he was not acting violently and definitely did not provoke any violence, leading up to bite.
He wrote that, "Me and two other friends are enjoying the show, the mood of the crowd is really happy and a nice departure from the normal drunken debauchery," he said. Then suddenly, "some guy, body slams my friend and begins using his hands to choke him. I [Lenet] come from the other side and place my right arm on his right arm and my left arm on his right shoulder, trying to pull him off. The attacker then turns his head and clamps his teeth into my arm for a good 5 seconds."
This picture is not for the squimish.
Lenet is convinced that this wasn't a little nip of the teeth, "He's trying to bite through my arm," he said.
He was rushed to the musical festival's medical tent. After treating the wound and getting over the initial shock and pain, doctors then informed Lenet, as a precaution he'd have to take some other drugs.
The medical staff discussed the risk of Hepatitis and HIV with the bite victim, "Because this drugged-up lunatic bit through the skin and drew blood, I am now at risk of Hepatitis and HIV. As a precaution, they put me on the HIV cocktail drugs, which I will continue taking until I can get a definitive negative-blood test 30 days from now," Lenet said.
This was the second biting incident in recent weeks to occur at a music gig. A similar event happened at a Beyonce and Jay Z concert, a man reportedly bit off another man's finger at the show. Lucky for Lenet it was not that extreme.
Read the full account of the incident here on Reddit and if you can handle more gruesome bite photos, check them out here.