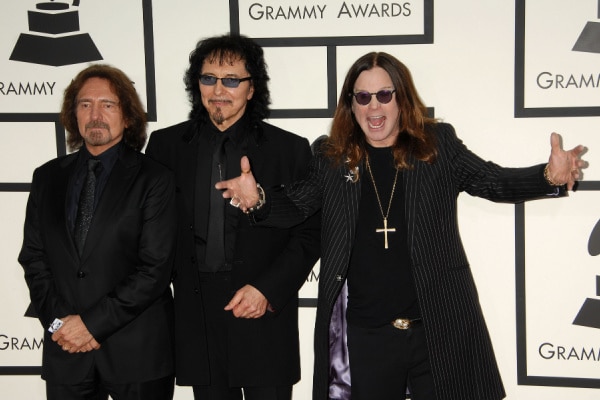 Ozzy Osbourne has admitted that he has not always been too keen to tour with Black Sabbath, claiming that himself and bandmate Tony Iommi used to be "arch enemies".
After disbanding in 1997, Black Sabbath did reunite for several tours, before finally finishing up in 2017.
Speaking about these reunion shows, Ozzy Osbourne revealed that he was not always a major fan of them, admitting that there were some areas of hostility between himself and Tony Iommi.
"The tours were like stepping back for me. It was the same old thing…" Ozzy revealed. "Tony would say, 'It's not an Ozzy show, it's not your band.' And [there was] a lot of unsettlement. I didn't enjoy [it], you know".
Changed Over Time
Speaking about that connection with Iommi, Osbourne stated that his friendship with the guitarist had changed over time. The pair have known each other since their school going days.
"There was a period of time where we were arch-enemies" Ozzy said. "But then, since I've been laid up with this surgery I've had, he's been so supportive to me; he texts me all the time, we text each other".
"And we just ended the Commonwealth Games together", he continued. "It's really nice to be friendly with someone – he used to intimidate the s*** out of me".
Ozzy Osbourne was also quizzed as to whether or not this at times frosty relationship between himself and Iommi led to his departure from the band in 1979.
"I just felt like they were the musicians, and I was the singer, and I didn't have that much to say what went down, you know? The only thing I did was try to put a melody on there. I couldn't do it, because it was just too out of my range, you know?", he said.
The pair have seemed to patch things up as, Tony Iommi still featured on Ozzy's recently released album 'Patients Number 9', which arrived a few days ago. More on this here.
Ozzy Osbourne also revealed that himself and his wife Sharon moved back to England, having lived in the US for the last two decades. Find out why.