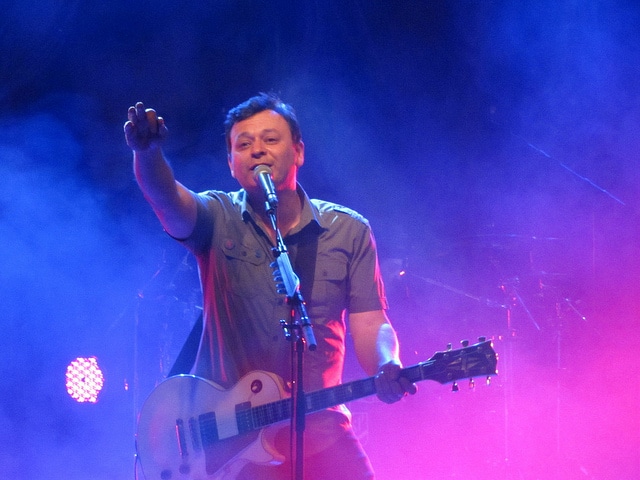 Manic Street Preachers are the subject of a new music documentary, the movie will receive a limited release in cinemas before coming out on DVD.
The film is titled 'No Manifesto' and is produced by WibblyWobbly (yes, that's a real name) productions.
The filmmakers were given an all access pass to record the Welsh rockers. The documentary charts the band's rise to fame, their recording process and looks at the impact of all their albums.
It also includes exclusive interviews and footage shot at several live shows.
A press release for the film reads: "For the making of No Manifesto, the Manics provided unprecedented access. The film tells the story of the band's rise from mouthy punks to international renown, takes a fascinating look at the band's creative process, and joins them on tour.
"By combining footage shot at home and on the road with rare archival materials and fan interviews that provide commentary, lore, criticism and praise, No Manifesto gives a comprehensive look at a most unusual band."
Watch the trailer for 'No Manifesto' below.
In December, an account was started to raise money for another documentary about the Manic Street Preachers' classic 1994 album The Holy Bible. The Kickstarter reached its goal just hours before the cut-off, raising €5523 of its intended €5,050 target.
Manic Street Preachers are releasing a 20th anniversary edition of their album The Holy Bible. The band will re-release the record on CD and vinyl editions in the next week. It'll be the first time the LP will be available on vinyl since its original release.