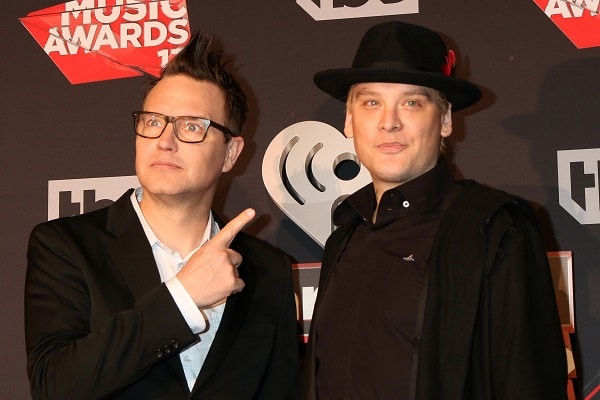 Matt Skiba has said that he is unsure if he is still a member of Blink-182.
Skiba replaced guitarist Tom DeLonge, who left the band in 2015. He went on to record two albums alongside Travis Barker and Mark Hoppus. They recorded 'California' in 2016, before releasing 'Nine' three years later.
"The overwhelming amount of support and graciousness the fans have shown me overpowers any hate or shit-talking", Skiba said when he joined the band.
"It feels like our band – Mark, Travis, me and the fans. It's not the same band without Tom but it has the same name, and I think there's a good reason for that".
"your guess is as good as mine"
However since then, Matt Skiba was asked by a fan if he was still a member of Blink-182, as there is "no Blink content" on his Instagram account.
The fan was particularly curious as "the Blink guys don't post pictures with Matt".
"Your guess is as good as mine", was the Alakaline Trio vocalist's response. "Regardless, I am very proud of and thankful for my time with Blink 182. We shall see…".
Skiba had previously revealed that he would not be against the idea of Tom DeLonge returning to the band.
"We haven't really talked about that, but I'm open to anything in the future", Skiba said last year. ​"I don't know how that would work if it's all four of us. Like, we're all going to live in the same house again?".
Earlier this month, Skiba's bandmate Travis Barker had been rushed to hospital. He was receiving hospital treatment for a "life threatening pancreatitis".
"During the endoscopy, I had a very small polyp removed right in a very sensitive area, usually handled by specialists, which unfortunately damaged a critical pancreatic drainage tube. This resulted in severe life-threatening pancreatitis. I am so very very grateful that with intensive treatment I am currently much better", Barker said in a statement.