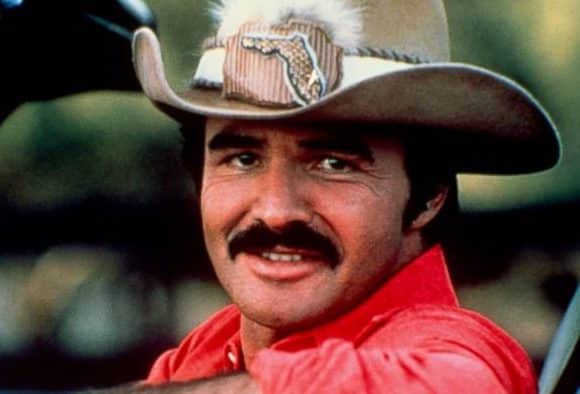 Few Oscar-nominated actors would openly admit to taking the easy way out with their career, but it could be argued that's why the late Burt Reynolds was so beloved. The Smokey And The Bandit and Cannonball Run star touched on that very subject in his 2015 memoir But Enough About Me.  "I wasn't interested in challenging myself as an actor. I was interested in having a good time."
After an early career as an easy-listening country recording artist with 1973's Ask Me What I Am, which failed to make a dent on or off the Billboard charts — he returned to the music in 1980 with "Let's Do Something Cheap And Superficial," for the soundtrack to 1980's Smokey And The Bandit II.
While Reynolds disliked his time filming the sequel, it was a financial success, and "Superficial" made a brief cameo on the Billboard Hot 100, spending five weeks on the chart and peaking at No. 88.  "Superficial" is exactly the kind of country song an unpretentious and super famous Florida boy should have made to climb the charts with. It's messy. fun and only as memorable as a shot of whiskey twenty minutes before the last call.
The melody of the tune is as sweet as the words is grungy and pragmatic: "To keep from falling off your barstool's 'bout all that you can do/ I'll make my proposition, 'cause I'm just as drunk as you. The sun is your worst enemy/ Thank God it's dark tonight!" Reynolds' career as a country singer didn't exactly go stellar following "Superficial" , you can't even locate the song on most non-YouTube streaming services. But like most of Reynolds' movies, it was frivolous, it was fun!
Reynolds had been battling health issues in recent years. In February 2010, he underwent a quintuple heart bypass but he had been working until recently. In the past few months, Reynolds was cast in Quentin Tarantino's film about the Charles Manson murders, Once Upon A Time in Hollywood, which is currently in production.