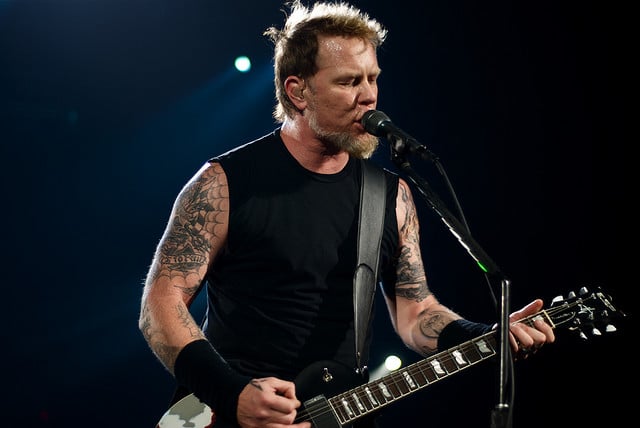 Metallica have recently been named Record Store Day Ambassadors for 2016. In a new video the band spoke about the importance of vinyl to them.
Each of the band members speak in the video about the recent announcement. Metallica also said they will issue a new live CD, recorded at Paris' Bataclan venue in 2003, on Record Store Day, which will take place on April 16th.
Speaking about the recent announcement, frontman James Hetfield said "Metallica has been lifelong supporters of record stores and indie retail, because – well because we grew up with it and no one would play our stuff, so that's where we would meet friends, meet fans, hang out at the record stores and get to find out what cool new music is out there."
Guitarist Kirk Hammett spoke about how he would ride public transit for an hour as a teenager to go record shopping, while bassist Robert Trujillo looked back on his first record-store trip as a 9-year-old and how he couldn't make up his mind about what his first record would be.
Drummer Lars Ulrich spoke about how the band feel about being named ambassadors "We could not be any prouder to be Record Store Day Ambassadors for 2016 and are looking forward to screaming from every rooftop the next few months about everything independent record store and beyond."
Photo Credit: Stephen Kallao