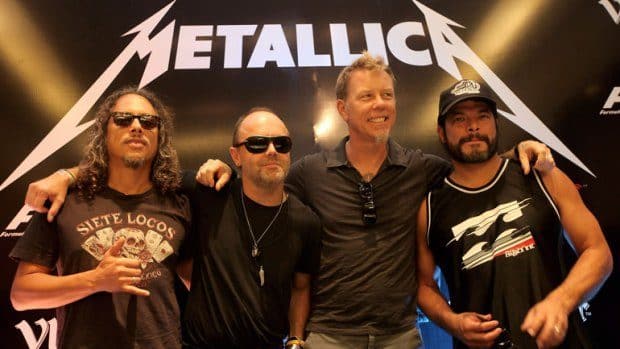 Metallica have teased a new announcement after they instigated a bizarre online countdown clock.
The metallers shared a link to MetallicaXX.com on Twitter. Once you click on it, you are greeted by a countdown timer which is due to hit zero on Thursday at 12noon (GMT).
Although there is no official statement about what it will be, the NME believes that the XX could refer to the number 20 and therefore the Twentieth anniversary of Metallica's hallmark S&M album.
Okayyyy… 😀❤️@Metallica #Metallica #Metallicaxx #TickTock pic.twitter.com/Cmf0zgWJaE

— Gil so chill (@gil2chill) October 6, 2019
 The media outlet believes this is linked to a DVD release of those gigs. The news comes after the band played a number of S&M2 shows in San Francisco,