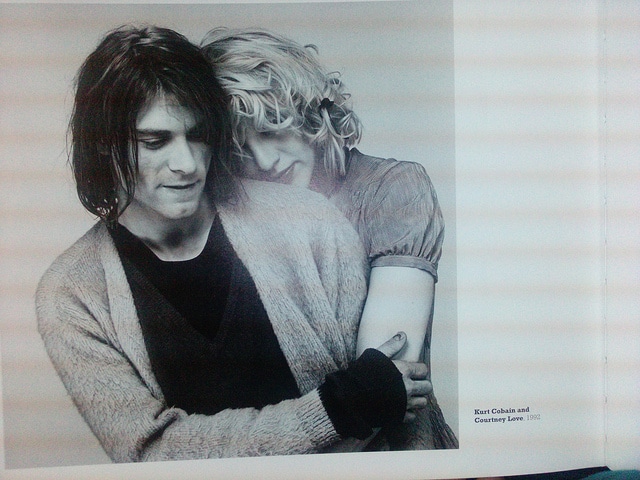 The Film's director Brett Morgan discovered a sex tape shot by Kurt Cobain and Courtney Love while making the new documentary.
During the Tribeca Film Festival over the weekend, Love discussed the new documentary 'Cobain: Montage of Heck' which focused on her late husband and Nirvana frontman Kurt Cobain. Love talked about the guilt she felt over Cobain's untimely death and revealed that the pair made a sex tape which was discovered by director Brett Morgen.
The Hole singer said that she felt guilty when she first watched the movie and also said it made her wonder what she "could have done" to prevent his suicide. She then commented that she "got to spend more time with Kurt and [daughter] Frances".
Love also added that when director Morgen was searching through home footage for the project he has come across a tape of Kurt and Courtney. Love commented that "Everyone makes one sex tape once in their lives" with Morgen adding that it was "completely courageous" of Love to provide such intimate material.
'Montage of Heck' came to Irish cinemas this spring after being premiered at the Sundance Film Festival in January.
Photo Cred: Raissa QD